Women of VISE to host Wikipedia edit-a-thon to creates pages for women in science March 29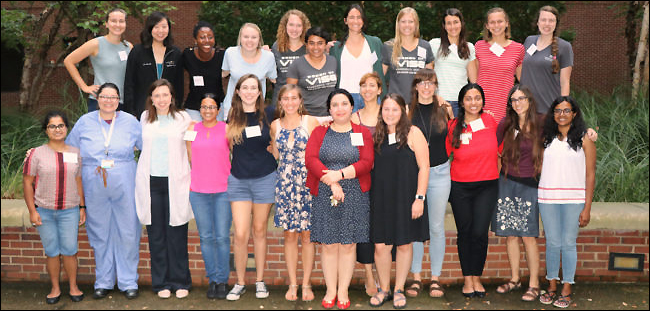 The Women of VISE, a group of graduate students associated with the Vanderbilt Institute for Surgery and Engineering, will hold a Wikipedia edit-a-thon on Friday, March 29, to develop Wikipedia pages for women in science.
The event will be held in Jacobs Believed in Me Auditorium at Featheringhill Hall from 5 to 9 p.m. The event is open to any member of the Vanderbilt community 21 years and older.
The goal of the edit-a-thon is to bring the science and engineering communities together to edit and create Wikipedia pages for women whose achievements in their fields are under-recognized and to bring attention to the invisibility of women's contributions to science and engineering.
Women of VISE gathers monthly to foster community, discuss translational research, and promote the success of women in the STEM fields. The group also cultivates professional collaborations, networking and informal mentorship with successful women in the field.
To learn more about WoV, visit the group's website.
Posted on Tuesday, March 26, 2019 in Ipek Oguz, ViSE, Wiki edit-a-thon, women in science, Women of VISE,Alumni, Biomedical Engineering, Home Features, Media, News, News Sidebar