Peter Cummings is a Fellow of the Royal Society of Chemistry, UK
Peter T. Cummings, John R. Hall Professor of Chemical Engineering and the School of Engineering's associate dean for research, has been named a Fellow of the Royal Society of Chemistry. The designation FRSC is given to an elected Fellow who has made outstanding contributions to chemistry.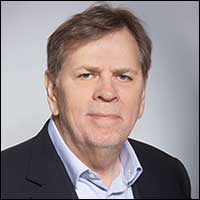 Cummings is a globally recognized expert in molecular modeling and simulations. In addition to his research accomplishments in molecular theory and molecular simulation, he has been pivotal in the acceptance of molecular modeling and simulation as an integral part of chemical engineering.
Cummings directs the Multiscale Modeling and Simulation center, an interdisciplinary research facility in the engineering school. In addition to molecular simulation, his research interests include statistical mechanics, computational materials science, computational and theoretical nanoscience, and computational biology.
He is the founder and former director of the Nanomaterials Theory Institute, Center for Nanophase Materials Sciences at Oak Ridge National Laboratory. In addition to his research, Cummings is the author of more than 330 refereed journal publications. He was editor of Fluid Phase Equilibria, 2000-2011, and he has served as on the editorial boards of the Journal of Chemical Thermodynamics, the Journal of Theoretical and Computational Nanoscience, and Molecular Physics.
Cummings is the recipient of many awards, including the 2010 American Institute of Chemical Engineers Founders Award for Outstanding Contributions to the Field of Chemical Engineering, 2012 Yeram S. Touloukian Award from the American Society of Mechanical Engineers, the 2013 John M. Prausnitz Award, and the 2018 FOMMS Medal (Foundations of Molecular Modeling and Simulation).
He is a fellow of the American Physical Society, of the American Association for the Advancement of Science, and of the American Institute of Chemical Engineers.
A member of the Vanderbilt engineering faculty since 2002, Cummings began his teaching career at the University of Virginia, and prior to joining Vanderbilt he was a Distinguished Professor of Chemical Engineering at the University of Tennessee. He is a graduate of the University of Newcastle, Australia, earning first honors in mathematics. He received a Ph.D. in mathematics from the University of Melbourne, Australia.
Founded in 1841, the Royal Society of Chemistry (RSC) UK is the largest organization in Europe for advancing the chemical sciences. RSC activities span education, conferences, science policy and the promotion of chemistry to the public.
Contact: Brenda Ellis, (615) 343-6314
brenda.ellis@vanderbilt.edu
Posted on Wednesday, November 13, 2019 in chemical engineering, fellow, MuMS, Peter Cummings, Royal Society of Chemistry, RSC Fellow,Alumni, Chemical and Biomolecular Engineering, Home Features, Media, News, News Sidebar, Research