'Advanced Composites Manufacturing Innovation'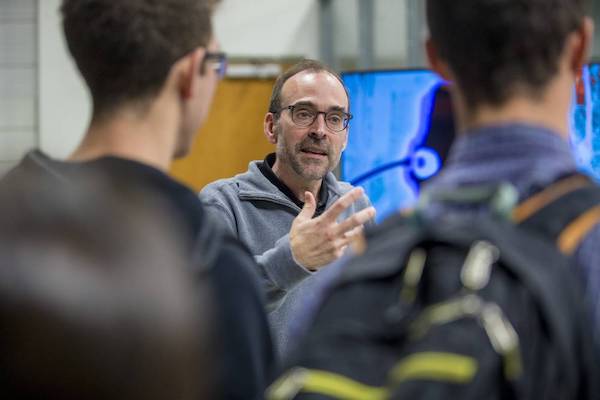 Nov. 26, 2019—Douglas Adams, Daniel F. Flowers Professor, has been named a fellow of the American Association for the Advancement of Science for extraordinary research contributions in experimental nonlinear dynamic systems with societal impacts in the energy, national security and manufacturing sectors. AAAS also cited Adams, Distinguished Professor of Civil and Environmental Engineering, for influential academic leadership....
---
Jan. 9, 2015—Vanderbilt research will help shape the future of American manufacturing A cutting-edge Vanderbilt lab that studies how materials, structures and machines operate under real-world conditions will play a key part in the new multistate, $259 million Institute for Advanced Composites Manufacturing Innovation (IACMI) to be announced today by President Obama. An application to the Department...
---