'biohybrid solar cell'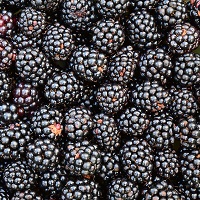 Feb. 20, 2018—Berries really do pack extra punch – increasing the voltage of spinach-derived biohybrid solar cells developed by Vanderbilt researchers by up to a factor of 20. The interdisciplinary team discovered that combining a natural dye from blackberries with photosynthetic proteins extracted from spinach leaves creates a device that can produce vastly more voltage than a...
---
Sep. 5, 2012—An interdisciplinary team of researchers has developed a way to combine the photosynthetic protein that converts light into electrochemical energy in spinach with silicon, the material used in solar cells, in a fashion that produces substantially more electrical current than has been reported by previous "biohybrid" solar cells. The research was reported online on Sep....
---