'Chinese Academy of Sciences'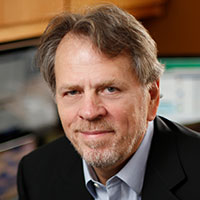 Jun. 19, 2018—In a one-week intensive course in June, engineering's associate dean for research will teach molecular simulations to 44 graduate students in Beijing. "I'm presenting a crash course for chemical engineering students on how to perform simulations of materials from the molecule up," said Peter Cummings, also the John R. Hall Professor of Engineering. Cummings is...
---
Aug. 9, 2011—Daniel M. Fleetwood, Olin H. Landreth Professor of Engineering and chair of the Electrical Engineering and Computer Science department, and Ronald D. Schrimpf, Orrin Henry Ingram Professor of Engineering and director of the Institute for Space and Defense Electronics at Vanderbilt University, each have been named an Honored Professor of the Shanghai Institute for Microsystem...
---