'DOE Advanced Research Projects Agency-Energy'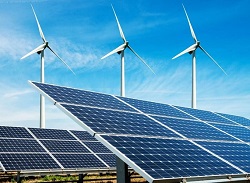 Jun. 17, 2020—The U.S. electricity market has never been simple but it has relied on highly predictable models. Loads are high during very hot and very cold months. Residential loads are lower during the day when many people are at workplaces outside their homes. Even then, the price for electricity on the wholesale market fluctuates every five...
---
Nov. 25, 2015— (iStock) A new $3.5 million award from the Department of Energy's Advanced Research Projects Agency-Energy will support Vanderbilt University School of Engineering researchers' efforts to create software that can control the Smart Grid – a decentralized power system that is more efficient, sustainable and reliable than America's current electrical power delivery. Gabor Karsai...
---