'I-24 Smart Corridor'
Sep. 2, 2021—Project to test automated vehicles, use 3D image processing, improve traffic flow Dan Work, associate professor of Civil and Environmental Engineering, leads the technical element in collaboration with Vanderbilt, the Tennessee Department of Transportation, and transportation consulting firm Gresham Smith to build the smartest roadway in the world along a six-mile stretch of I-24. The...
---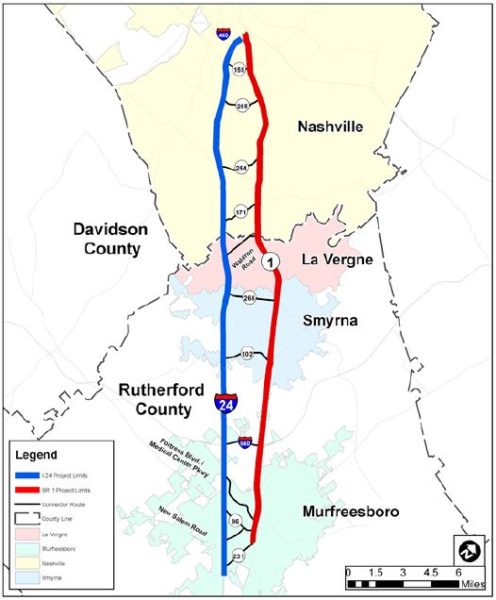 Jul. 22, 2020—By Marissa Shapiro Without question, Nashville's exhilarating growth has provided immense benefits to the region. The flip side of all that expansion is that traffic has increased by a whopping 60 percent since 2005 along the area of I-24 that connects Nashville with Murfreesboro, the fastest growing city in Tennessee. Today, Nashville is the 19th...
---