'Institute for Space and Defense Electronics'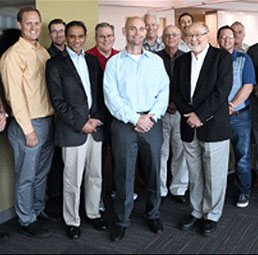 Jul. 1, 2019—Faculty members and researchers in Vanderbilt University's Institute for Space and Defense Electronics provided training for about 20 Space and Intelligent Systems engineers June 26-27, 2019, thanks to an agreement between Harris Corporation and the university. Training on single event effects, or SEEs, was held at the Harris Technology Center in Palm Bay, Florida, and...
---
Feb. 12, 2016—Building a program of reliable CubeSats; doing real science at a fraction of the cost A tiny space hitchhiker named AO-85 is talking and thousands of ham radio operators worldwide and a handful of Vanderbilt University engineering researchers with the special interest of proud parents are listening. AO-85's transponder was turned on three days after...
---