'Nashville Emerging Leader awards'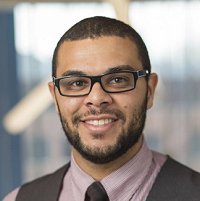 Jul. 31, 2018—An assistant professor of mechanical engineering has been named an Emerging Leader by the Nashville Area Chamber of Commerce and YP Nashville. Karl Zelik, who joined the School of Engineering faculty in 2014, received the distinction in the Architecture, Engineering & Construction category. He was among 75 finalists in 15 categories. His commitment to STEM...
---
Jun. 10, 2011— Rowe Christopher Rowe, interim director of the division of general engineering and director of engineering communications, and Carrie Little Stokes, a Vanderbilt civil engineering alumna and a project manager at engineering firm Barge Waggoner Sumner & Cannon, Inc., are finalists for the 2011 Nashville Emerging Leader Awards. NELA finalists represent young professionals under 40...
---