'networked and cyber physical systems'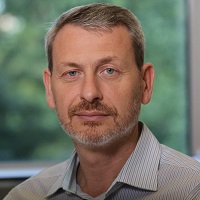 Jan. 4, 2018—Xenofon Koutsoukos, Vanderbilt University professor of electrical engineering, computer engineering, and computer science, has been named an IEEE Fellow by the Board of Directors of the Institute of Electrical and Electronics Engineers. The honor – effective Jan. 1, 2018 – recognizes Koutsoukos for his contributions to the design of resilient cyber-physical systems. His research work...
---
Sep. 16, 2015—Vijay Kumar and his students at the University of Pennsylvania build small, agile flying robots that swarm, sense each other, and form ad hoc teams that could be used for search and rescue in large-scale disasters. Kumar, recognized around the world for his groundbreaking work on the development of autonomous robots and on biologically-inspired algorithms...
---