'Office of the Vice Provost for Research'
Apr. 11, 2022—Karl Zelik, associate professor of mechanical engineering, is one of three inaugural awardees for the February 2022 cycle of the Scaling Success Grant, which is the first cycle of this internal funding opportunity. Yuankai Huo, assistant professor of computer science and computer engineering, is co-PI on a SSG grant. The announcement was made by the Office of the...
---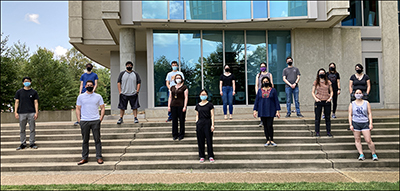 Nov. 16, 2020—The lab of Ethan Lippmann, assistant professor of chemical and biomolecular engineering and biomedical engineering, seeks to model, understand, and ultimately treat neurodegeneration, focusing primarily on the blood-brain barrier, a border of protective blood vessels found in the brain. Before the COVID-19 pandemic, Lippmann's team in the Neurovascular Engineering and Therapeutic Design Laboratory was firing...
---