'rocket payload design'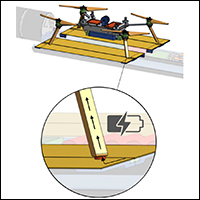 Nov. 7, 2019—NASA is challenging college and university rocket teams to design solutions for its proposed manned and unmanned planetary missions to the Moon and beyond. The agency is committed to landing American astronauts, including the first woman, on the Moon by 2024 through its Artemis exploration program. A 25-member engineering team—13 seniors, 9 undergraduates and three...
---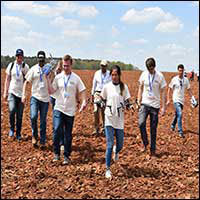 May. 16, 2019—Vanderbilt's Aerospace Design Laboratory again earned top honors in NASA's 2019 National Student Launch Competition, the Space Agency announced today. This is the lab's sixth national championship, winning the top spot in the last seven years: 2019-2018 and 2016-2013. "The 2019 project has been one of our most complex experiments to date. The challenges—both imposed...
---