'School of Engineering Academy of Distinguished Alumni'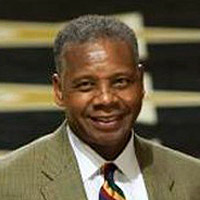 Aug. 21, 2019—Perry Wallace (Vanderbilt University) The portion of 25th Avenue South in front of Vanderbilt's Memorial Gymnasium will be ceremonially renamed "Perry Wallace Way" in memory of the trailblazing Vanderbilt student-athlete who integrated SEC varsity basketball in 1967. Wallace passed away on Dec. 1, 2017. The university worked with Metro Councilwoman Burkley Allen on renaming the...
---
Sep. 7, 2016—Sandra Cochran, president and chief executive officer of Cracker Barrel Old Country Store, Inc., and Vanderbilt engineering alumna (ChemE'80), will be honored at a campus Leadership Symposium and a celebration marking the 100th anniversary of the national ROTC program on Tuesday, Sept. 27. Chancellor Nicholas S. Zeppos and the Vanderbilt University Army Reserve Officers' Training...
---