'Society of Women Engineers'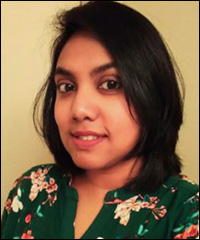 Jun. 25, 2020—How does a Vanderbilt chemical engineering graduate student navigate her world during a global pandemic? She keeps regular meetings, sets mini-deadlines for herself, and she cooks. Kazi Tasneem, a Ph.D. candidate in the Department of Chemical and Biomolecular Engineering, is featured in a Society of Women Engineers short-form blog series—Engineering in Crisis—on how SWE members...
---
Oct. 25, 2015—Hundreds of middle school girls learned how a mini car runs off solar power, how to ionize water and how wind turbines create electricity – all thanks to Vanderbilt University School of Engineering volunteers who turned out in force on Saturday. The brief lessons took place at the Society of Women Engineers' Design It. Build...
---