'unmanned aerial vehicles'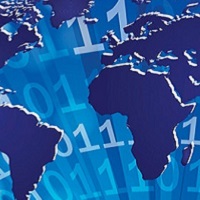 Oct. 11, 2017—The proliferation of smart devices has jump-started another profound technological transformation and created an opportunity to better marry these cyber physical systems with societal norms to minimize social disruption. That's the idea behind an ambitious new international, interdisciplinary project to develop and test the concept of incorporating social norms, policies and values into the basic...
---
Oct. 14, 2015—Aerial robot superstar Vijay Kumar gets that there are good reasons for the Federal Aviation Administration to look askance at drone use. There are 15,000 of them sold each month in the U.S. alone, with no standard safety regulations or training for users. Even a drone weighing about a pound can hurt someone if it...
---