'Vanderbilt Center for Transportation and Operational Resiliency'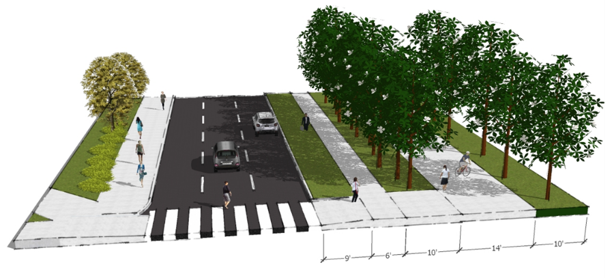 Aug. 5, 2020—Campus Perimeter 'Walk and Roll Loop' (Mark Abkowitz/Vanderbilt University) Based on the success of the MoveVU sustainable transportation program, launched in 2018, Vanderbilt University has received an additional $8.4 million to scale up its activities. The additional money is being funded equally by the Tennessee Department of Transportation's (TDOT) Congestion Mitigation and Air Quality Improvement...
---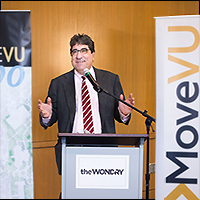 Nov. 6, 2018—Chancellor Nicholas S. Zeppos (pictured) and Tennessee Department of Transportation Commissioner John Schroer announced a $4.5 million CMAQ grant, which the university will match, at the FutureVU Mobility Expo Nov. 6 at the Wond'ry. (Susan Urmy/Vanderbilt) MoveVU, Vanderbilt University's developing mobility strategy for faculty, staff and students, has received a major boost from a $4.5...
---