'wireless sensor network'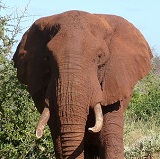 Jun. 7, 2017—Anti-poaching authorities will soon have a powerful new weapon in their arsenal – high-tech ballistic shockwave sensors under development at Vanderbilt School of Engineering. The new system, to be integrated with existing commercial tracking collars, would be the first use of shockwave detection technology in the intensified push to thwart illegal trafficking and save endangered...
---
Nov. 13, 2014—Ten years ago Vanderbilt researchers published a paper that has passed the test of time. This year, the Conference on Embedded Networked Sensor Systems (SenSys)  introduced a new Test of Time Award at its 12th annual  event held in Nov. 3-6 in Memphis, Tenn. SenSys is the premiere wireless sensor network conference organized by the...
---