'Women of VISE Wikithon'

Jan. 27, 2021—Marguerite Davis was one two biochemists who discovered vitamins A and B in 1913, though her university refused to pay Davis a salary for five of the six years she worked with Elmer McCollum, her more famous colleague. In 1946, Connie Myers Guion was the first woman in the U.S. to be named a professor...
---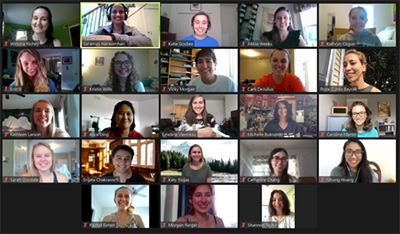 Jan. 15, 2021—The Women of VISE are hosting a virtual Wikithon focused on women in science, technology, engineering and math the week of Jan. 18 to contribute to and improve the quality of Wikipedia pages on female scientists and researchers. The event is open to the public; it requires registration on Wikipedia. Women of VISE There is...
---