Design Day on April 24 follows two semesters of collaboration
For engineering and computer science seniors, Design Day is the culmination of two semesters spent tackling design challenges from sponsors with real design needs.
For the larger Vanderbilt community and the general public, it is a chance to be wowed. This year's showcase is Monday, April 24, from 3-6 p.m. in the Student Life Center.
On display throughout the large SLC ballroom will be more than 70 projects by interdisciplinary teams in biomedical engineering, chemical engineering, civil engineering, computer engineering, electrical engineering, and mechanical engineering.
"Senior design courses provide students with experience working on real-world projects that involve design constraints, budgets, reviews and deadlines. Students learn about professionalism, licensing, ethics, entrepreneurship and the day-to-day implications of intellectual property," said Thomas Withrow, assistant dean for design and the senior design coordinator.
Corporate sponsors this year include Nissan North America, Siemens, Metova, Boeing, Fiserv, Camgian Microsystems, DENSO and Sterling Ranch Development Company. Other sponsors include NASA's Marshall Space Flight Center, the U.S. Food and Drug Administration, Metro Nashville's Public Arts Program, a number of Vanderbilt University Medical Center departments and several area engineering firms.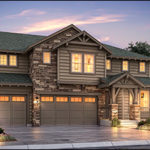 Among projects to be displayed April 24:
Several energy projects for Sterling Ranch, a sustainable community under construction a few miles south of Denver, including net-zero home designs and a multi-modal transit system.
An in-hear device to block the noise of medical alarms for ICU patients; a monitor that detects and measures human interactions with infants in the NICU; a redesigned football helmet to limit mild traumatic brain injuries; and ballistic vests with biosensors for police officers.
A custom apparatus for two Nashville aerial dancers; a two-wheel dynamic center of gravity wheelchair; an ankle exoskeleton that transfers energy back to the user; and an over-under material handling system to minimize lost time and maximize efficiency on an assembly line.
An interface plus a library of three-dimensional parts and tools for in-space manufacturing with 3D printing technology; an intuitive meeting display system using natural language processing and an Amazon Echo; and several interesting and innovative apps;
A pedestrian bridge over the Rio Grande in Honduras; a secure mounting system for public art projects; and a low-cost robotic vehicle to collect deep sea samples.
The work done in design is the intellectual property of the participating companies, which means legal negotiations are unnecessary. This allows collaboration with participating companies and students gain real-world experience. Teams meet with their clients to define the challenge, create a strategy, build a timeline, assign responsibilities, set deadlines and manage customer relations.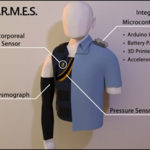 The 2016-2017 faculty advisers in electrical engineering and computer science are Ralph Bruce and Jules White; mechanical engineering, Robert Webster III and Thomas Withrow; biomedical engineering, Matthew Walker III;  chemical and biomolecular engineering, Russell Dunn and Scott Guelcher; civil and environmental engineering, Lori Troxel.
"By the end of the academic year, the teams produce a prototype, process design, or virtual demonstration.  Design Day is their showcase," Withrow said.
Pamela Coyle, (615) 343-5495
Pam.Coyle@Vanderbilt.edu
Twitter @VUEngineering