Engineering professors offer a free Senior Day seminar
Computer science professors Doug Schmidt and Jules White will offer a free seminar as part of a slate of 2017 Commencement activities.
The topic – Tackling Big Questions with Mobile Cloud Computing – is from their University Course offered during the 2016-17 academic year. There will be an open Q&A session for the last 15 minutes of each session.
The one-hour seminar is on Senior Day – Thursday, May 11 – at 2 p.m. in 126 Wilson Hall, and it is one of four offered by Vanderbilt professors. Guests and family members of graduates are invited to Commencement and Senior Day activities, which are free.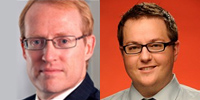 The cloud computing course taught by Schmidt, Cornelius Vanderbilt Professor of Engineering and professor computer engineering, and White, assistant professor of computer science,  involved a cross-college, multidisciplinary environment where undergraduate and graduate students teamed with computer science students for hands-on experiences and a deepened understanding of the key mobile cloud computing techniques, tools, and principles needed to tackle greater issues.
Also on May 11, documentary filmmaker Ken Burns will speak at 11 a.m. in Memorial Gymnasium about "Heroes and Leadership." He has won 15 Emmy Awards, two Grammy Awards and has had two Academy Award nominations for his films.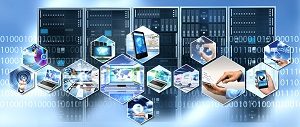 Burns will be presented with the Nichols-Chancellor's Medal, one of Vanderbilt's highest honors. It is given each year to an individual who defines the 21st century and exemplifies the best qualities of the human spirit. Previous winners in recent years include Doris Kearns Goodwin, Toni Morrison and Tom Brokaw.
On Friday, May 12, Chancellor Nicholas S. Zeppos will deliver the Commencement address. The Commencement ceremony for all graduates is 9 a.m. to noon on Alumni Lawn. Undergraduates will receive their degrees following the chancellor's address. Graduate and professional school degrees will be conferred at other locations on campus after those students leave the central ceremony at 10:15 a.m.
About 2,950 graduates are expected to attend Commencement. Degrees will be awarded to about 1,730 undergraduates and 2,170 graduate and professional students.
Graduates and guests attending Commencement are invited to share their Commencement messages using social media. Tweets, Instagrams and Facebook posts can be tagged #VU2017. All social media activity surrounding Commencement – tweets, posts, photos, videos and more – will be collected on Vanderbilt's Get Social website. A Commencement app can be downloaded from the Vanderbilt Commencement website.