Two engineering seniors to explore the world as Keegan Traveling Fellows
One engineering senior wants to learn how fathers in different cultures impact family dynamics while another senior wonders if traditional cures are getting replaced by the spread of Western medicine, and what that means for those cultures.
To both, the exploration is personal.
Vanderbilt University has awarded its 2017 Michael B. Keegan Traveling Fellowship to graduating seniors Nigel Walker and Vivek Shah. The fellowship aims to develop future leaders through world travel and experiential learning. The award will fund one year of the students' travel, which will begin shortly after Vanderbilt's Commencement in May.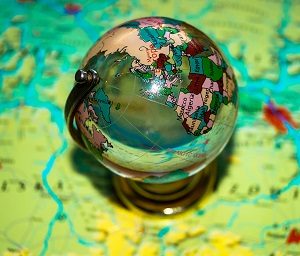 Walker, an engineering science major with minors in engineering management and financial economics, is curious about the role of fatherhood in different cultures. His interest is personal because he was raised by his mother and grandmother.
"As I try to identify my own passions, I began to think critically about who I am and why. I am a man who grew up without a father, seeking to understand what fathers uniquely have to offer their children. Now, I have a chance to learn how different cultures define the role of fatherhood," said Walker, who has already created a website to document his journey.
"I hope to learn how I can become a better role model, and I do hope to be a father one day," he said and smiled.
Walker will travel to 21 communities on all seven continents for a project, "Spending Time with Your Father: Global Perspectives on Fatherhood," that will take him to places as diverse as Cuba, Italy, Nigeria, Israel, Chile, China and Antarctica to have "very personal conversations." These conversations and his "takeaways" from each country will weave together to form one story, and that story will be posted on his website.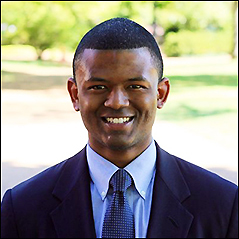 "The intent is to have person-to-person conversations. Networking has already netted me some contacts in each country for formal interviews. Then, I'll use word-of-mouth to reach more people," said Walker, who says Uganda is the most interesting country to him at this point.
His journey begins May 30 when he leaves for Cuba. Unforeseen travel hiccups may alter his plans, but he plans to mix work with pleasure because the schedule was planned with country festivals in mind. "I was very deliberate about my destination choices, said the Atlanta native. Walker will return to Atlanta in May 2018 to begin a two-year commitment with Teach for America.
Vivek Shah, a biomedical engineering and chemical engineering double major with a minor in chemistry, recalled his mother's remedies for childhood ailments.
"I received warm turmeric milk with ghee, a form of Indian butter, to treat colds. Headaches, heartburn, and even eczema were similarly treated with remedies found in my culture's traditions rather than Western medicines," he said.
Shah, from Arlington Heights, Illinois, will travel to 15 countries on five continents in 10 months for a project, "Reengineering Access: Translational Challenges and Cultural Considerations of Western Medical Technology," that will take him mostly to South America, Africa and Asia. His itinerary includes South Africa, Peru, Zambia, Kenya, India, Nepal, Vietnam, Cambodia and Thailand. During his trip, visit his blog.
"My interests are twofold. One, as a biomedical engineer, I am interested in the technical challenges that influence the spread of Western medical technology to other cultures, especially low-resource settings," Shah said. "The second part of my project is much more interesting personally. Is traditional medicine being displaced by Western medicine and technology? I have so many questions, actually."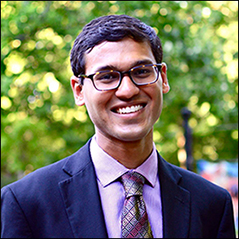 He also hopes to learn about cultures that embrace Western medicine rapidly and those that don't. He wonders how that process happens and how disruptive that is. "The greatest part of this opportunity is that I can adapt to what I find to be the case … cross-cultural concerns, unique needs, systemic challenges and engineering constraints," he said.
Shah leaves mid-July for Guatemala and his last stop will likely be Myanmar in June 2018.
"I am most excited to visit Myanmar. Until 2011, the country was run by a military junta, and visiting or working in the country was difficult. As such, Western medical technology has not penetrated the country as it has in many other settings. I'm interested to see what those initial steps of introducing technology looks like. On a completely unrelated related note, all the pictures I've seen are absolutely beautiful," he said.
When he returns home he plans to keep his options open. "I can see myself going in a number of directions: going on to graduate school, focusing on public health, working in the field, or going into industry."
Students must apply for the fellowship by completing an application, submitting a resume and letters of recommendation, and proposing a plan of study and travel. A committee of alumni fellows, faculty, and staff selects the winner. The current award is $20,000 per year.
The fellowship allows graduating seniors to pursue an idea or an issue they are passionate about in the context of daily life in communities around the world.
Contact:
Brenda Ellis, (615) 343-6314
Brenda.Ellis@Vanderbilt.edu
Twitter @VUEngineering