Six engineering faculty named to endowed chairs
Six engineering faculty members have been named to endowed chairs, including five who now hold Cornelius Vanderbilt posts.
"The School is fortunate to have exceptional faculty doing extraordinary work and it is fitting that they are recognized with an appointment as a named professor," said Dean Philippe Fauchet. "This support complements the University's efforts to provide the necessary infrastructure to enable pioneering research at the School."
The following faculty members are the school's newest named professors:
Gautam Biswas, Cornelius Vanderbilt Chair
Michael R. King, J. Lawrence Wilson Chair in Engineering
Cynthia A. Reinhart-King, Cornelius Vanderbilt Chair
Clare McCabe, Cornelius Vanderbilt Chair
Douglas C. Schmidt, Cornelius Vanderbilt Chair
Sharon M. Weiss, Cornelius Vanderbilt Chair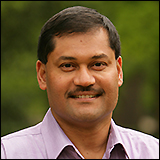 Biswas is a professor of computer science and computer engineering. He plays a major role in big data research, producing advanced data-mining methods, particularly related to the diagnosis and prognosis of unsupervised machines.
Specifically, his research has helped make nuclear reactors safer and supported NASA's initiative to create better systems for resupplying things like air, water and food, ultimately allowing explorers to venture into new areas of space.
His work has been of tremendous importance to sectors as broad as transportation, energy and health care — among many others.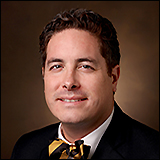 Michael King joined the engineering faculty in January as professor and chair of the Department of Biomedical Engineering. He works at the interfaces of cellular engineering, drug delivery and nanotechnology. He is an expert on the receptor-mediated adhesion of circulating cells, and has developed new computational and in vitro models to study the function of leukocytes, platelets, stem and circulating tumor cells under flow.
King has written textbooks on the subjects of statistical methods and microchannel flows, and he is currently the editor-in-chief of Cellular and Molecular Bioengineering.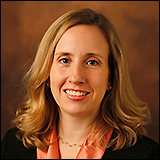 Cynthia Reinhart-King also joined the engineering faculty in January as a professor of biomedical engineering. She investigates tissue formation and tissue disruption during diseases such as atherosclerosis and cancer. Her lab integrates engineered models, animal models, and clinical samples to investigate how physical and chemical cues within the extracellular environment drive fundamental cellular processes. This approach has the power to uncover novel therapeutic targets to slow or prevent atherosclerosis and metastasis.
She is a member of the board of directors of the national Biomedical Engineering Society and recently served as the program chair of the 2016 BMES Annual Meeting.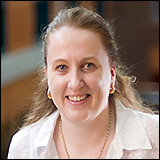 McCabe is a professor of chemical and biomolecular engineering, associate dean of Vanderbilt's graduate school and director of Postdoctoral Affairs. She uses molecular modeling to understand the thermodynamic and transport properties of complex fluids, nanomaterials and biological systems.
Current projects including developing novel lubricants for nano-scale devices, understanding the self-assembly of skin lipids, and developing theoretical tools to understand how to control the dispersion and aggregation of nanoparticle-based systems. She is the recipient of numerous awards, including the AIChE CoMSEF Impact Award.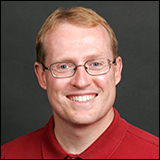 Schmidt is a professor of computer science and associate chair of the Electrical Engineering and Computer Science Department. As an innovator, he has taught 10 popular MOOCs, or Massive Open Online Courses, on topics related to mobile cloud computing since 2013, and has reached more than 200,000 students worldwide.
His work in areas such as distributed real-time and embedded systems, networks and mobile cloud computing have had a significant impact on both academic and commercial practice. Dozens of universities use the middleware and model-driven engineering tools developed by Schmidt's Distributed Object Computing group as the basis for their research and teaching.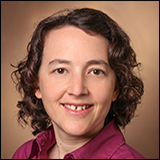 Weiss is a professor of electrical engineering and deputy director of the Vanderbilt Institute of Nanoscale Science and Engineering. She is a pioneer in studying the interaction of light with nanomaterials and has earned an international reputation for expanding the use of silicon in photonics and optoelectronics.
Weiss also is recognized as the leading expert in designing and demonstrating highly sensitive porous silicon guided-wave optical biosensors. This work has led to applications in many fields, most notably communication.
She is the recipient of a Presidential Early Career Award for Scientists and Engineers, a National Science Foundation CAREER Award, and she is an inaugural Vanderbilt Chancellor Faculty Fellow.
A total of 209 chair holders at Vanderbilt have been honored since the initiative to recruit and retain outstanding scholars and teachers was announced by Chancellor Nicholas S. Zeppos in August 2010.