Merryman, Young among 2017 Chancellor Faculty Fellows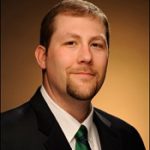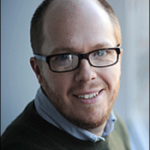 Two School of Engineering associate professors are among 12 faculty members selected Chancellor Faculty Fellows — highly accomplished, recently tenured faculty from the social sciences, life and physical sciences, clinical sciences and humanities, as well as law, mathematics and engineering.
David Merryman, associate professor of biomedical engineering, associate professor of medicine, associate professor of pediatrics and associate professor of pharmacology, is researching pharmaceutical solutions to heart disease and pulmonary hypertension, plus using pluripotent stem cells to develop heart values that grow with child patients.
Jamey Young, associate professor of chemical and biomolecular engineering and associate professor of molecular physiology and biophysics, is researching metabolic engineering in combination with current biochemical and molecular biology approaches to address diabetes and obesity, cancer and a variety of other illnesses.
"Faculty are the lifeblood of Vanderbilt, and investing in our faculty provides rich, lasting dividends for the entire university community," Chancellor Nicholas S. Zeppos said. "By recognizing this diverse group of scholars, educators and mentors early in their career with designated funding, collegial connections and support, the program provides a bridge that allows the fellows to take their research further and deeper. It's through this commitment to our faculty and their discovery of new knowledge that Vanderbilt can find answers to the complex questions facing society."
The faculty members will hold the title of Chancellor Faculty Fellow for two years and will be supported by an unrestricted allocation of $40,000 a year for two fiscal years beginning July 1. The funds can be used to support innovative research, scholarship and creative expression activities that will further propel the career of the awardee. The Chancellor Faculty Fellows also will meet as a group during the course of their awards to exchange ideas on teaching and research, building a broader intellectual community that advances trans-institutional scholarship.
"As the Chancellor Faculty Fellow program enters its third year, we continue to reap the rewards of the vision we set out in the Academic Strategic Plan to support trans-institutional research, teaching and collaboration," Provost and Vice Chancellor for Academic Affairs Susan R. Wente said. "I congratulate our new fellows on this distinction and look forward to the contributions they will make and the relationships and collaborations they will forge as part of this important One Vanderbilt program."
The Chancellor Faculty Fellows program was launched in September 2014 under the Trans-Institutional Programs, or TIPs, initiative to support outstanding faculty who have recently received tenure. In its brief history, the program has advanced the careers of faculty members chosen.
Among those is Sharon Weiss, professor of electrical engineering and a 2015 Chancellor Faculty Fellow, who was named a Distinguished Lecturer at the Institute of Electrical and Electronics Engineers Photonics Society for 2016-17.
The other 2017 Chancellor Faculty Fellows are as follows:
Julia Cohen, associate professor of Jewish studies and associate professor of history
Carlos Grijalva, associate professor of health policy
Terry Maroney, professor of law
Melanie Ohi, associate professor of cell and developmental biology and associate professor of biochemistry
Efrén Pérez, associate professor of political science
Jesse Peterson, associate professor of mathematics
Seth Smith, associate professor of radiology and radiological sciences, associate professor of biomedical engineering and associate professor of ophthalmology and visual sciences
Sonya Sterba, associate professor of psychology and human development
Tiffiny Tung, associate professor of anthropology
Geoffrey Woodman, associate professor of psychology

Contact
Heidi Hall, (615) 322-6614
Heidi.Hall@Vanderbilt.edu
On Twitter @VUEngineering