New tissue-chip research to assess efficacy of novel epilepsy drugs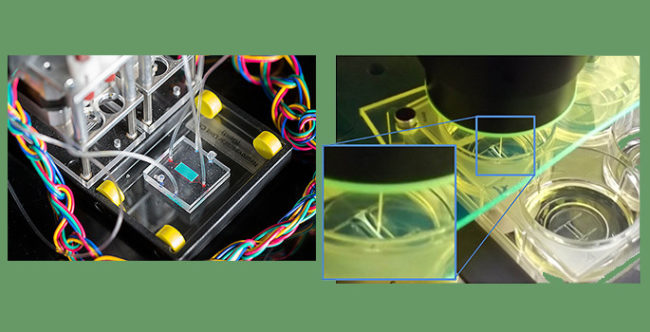 An interdisciplinary team of Vanderbilt University researchers led by John Wikswo, A.B. Learned Professor of Living State Physics and Gordon A. Cain University Professor, has received a two-year, $2 million federal grant to develop an "organ-on-chip" model for two genetic forms of epilepsy.
These disorders affect both brain and heart and improved modeling could lead to new drug treatments.
The research investment is one of 13 "tissue chip" awards announced last week by the National Center for Advancing Translational Sciences (NCATS), part of the National Institutes of Health.
The Vanderbilt researchers will use these devices to develop models of tuberous sclerosis complex (TSC) and another pediatric disease called DEPDC5 associated epilepsy, which both produce brain and heart abnormalities.
"The excitement surrounding tissue chips is because they may streamline the development of new drugs, aid in the identification of toxic effects of drugs and environmental chemicals and provide new tools for understanding human biology and disease," said Wikswo, who also is a professor of biomedical engineering.
In the case of rare diseases, the small number of patients and inadequate animal models of the disorders make identifying treatments difficult, he said.
"In our project, my colleagues and I will address a group of rare diseases for which Vanderbilt has a deep understanding and a population of patients who would benefit from improved therapies," Wikswo said.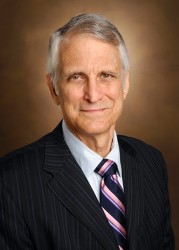 The team also includes Aaron Bowman, Associate Professor of Pediatrics, Biochemistry and Neurology, and Kevin Ess, Gerald M. Fenichel Professor of Neurology and Director of the Division of Pediatric Neurology in the School of Medicine.
The Vanderbilt team will link two tissue chip systems developed at the Vanderbilt Institute for Integrative Biosystems Research and Education, which Wikswo directs. One is a microfluidic device, called the NeuroVascular Unit, which reproduces the critical blood-brain barrier that protects the brain. The other is a platform that duplicates many of the characteristic responses of the human heart using engineered cardiac tissue, called I-Wire.
NCATS launched the first phase of its Tissue Chip program in 2012 to spur development of miniaturized devices that use human tissue to closely mimic living human organs to study drug safety and toxicity faster and more effectively than current methods. The underlying problem is a significant one:  More than 60 percent of investigational drugs fail in human clinical trials despite promising pre-clinical studies using cell- and animal-based research models.
The second phase of the program focuses on development of specific disease models using normal and diseased patient cells in the organ-on-chip platforms and then using these models to test drug efficacy.
"The goal is for these tissue chips to provide more accurate platforms to understand diseases, and to be more predictive of the human response to drugs than current research models, thereby improving the success rate of candidate drugs in human clinical trials," summarized NCATS Director Christopher P. Austin.
Other Vanderbilt co-investigators on the project are Ethan Lippmann, assistant professor of chemical and biomolecular engineering; Jacquelyn Brown, VIIBRE staff scientist; Robert Carson, assistant professor of neurology and pediatrics; Young Wook Chun, research assistant professor, Division of Cardiovascular Medicine; Charles Hong, associate professor of medicine, pharmacology, and cell and developmental biology; Rebecca Ihrie, assistant professor of cell and developmental biology; Diana Neely, research associate professor of pediatrics; Matthew Shotwell, assistant professor of biostatistics; and Veniamin Sidorov, research assistant professor of biomedical engineering.
Media Inquiries:
David Salisbury, (615) 322-NEWS
david.salisbury@vanderbilt.edu
Posted on Friday, September 22, 2017 in I-Wire Heart-on-a-Chip, John Wikswo, national center for ad, NIH, tissue chip, VIIBRE,Biomedical Engineering, Chemical and Biomolecular Engineering, Home Features, News, Research