NSF equipment grant expands nanoscale research capabilities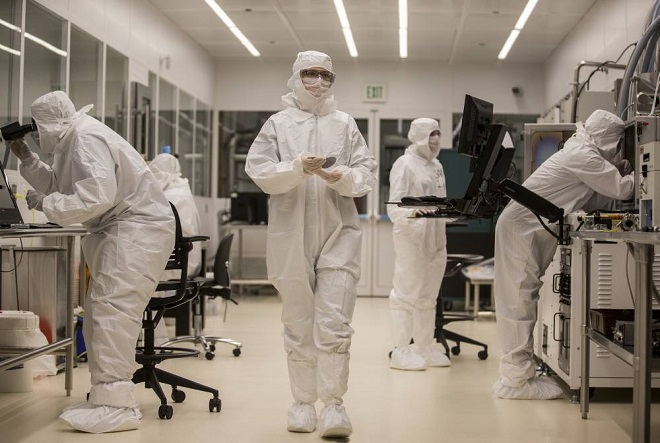 An advanced tool to be housed at Vanderbilt Institute for Nanoscale Science and Engineering core facilities will allow researchers to deposit uniform, ultrathin films for microelectronics, energy conversion devices and biomaterials.
A $600,000 grant from the National Science Foundation's Major Instrumentation Program is acquiring an ALD – atomic layer deposition – system. Jason Valentine, associate professor of mechanical engineering and principal investigator on the grant, said the technology not only advances Vanderbilt's nanoscale capabilities but also provides a much needed resource for researchers across Middle Tennessee.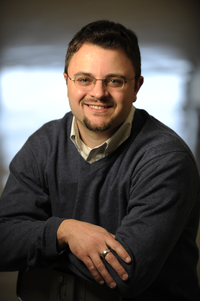 It will, for example, provide the ability to create electrical gates for optoelectronic devices, coatings for steerable surgical needles, and exotic materials for use in batteries and fuel cells, among other applications, he said.
"Atomic layer deposition can create films as thin as a single layer of atoms and has become a ubiquitous process in nanoscale materials and device fabrication. This tool, to be installed within VINSE, will provide this critical capability for users throughout the Middle Tennessee region," Valentine said.
Just as VINSE is a transinstitutional effort, so is acquisition of the Picosun R-200 Advanced ALD Reactor. Co-principal investigators on the grant are Frances Williams, professor of electrical and computer engineering at Tennessee State University and Associate Dean for Graduate Studies and Research in the College of Engineering; and Cary Pint, assistant professor of mechanical engineering; Yaqiong Xu, associate professor of electrical engineering and computer science; and Mike King, J. Lawrence Wilson Professor of Engineering and chair of the biomedical engineering department.
The announcement comes as VINSE marks the grand opening of its new facilities, including an 8,000-square-foot, state-of-the-art cleanroom, at the Engineering and Science Building. An open house and tours begin at 3:30 p.m. today; attendees will include members of Tennessee's congressional delegation, top Vanderbilt officials and professors plus researchers from collaborating universities.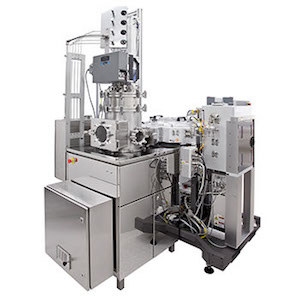 ALD works by combining precursor gases in a specific sequence. Each gas is inserted and then purged – unlike chemical vapor deposition, when gases and used simultaneously. The ALD process produces a film or coating that can be as thin as a single layer of atoms. The ability to produce uniform and ultrathin surfaces is critical for microelectronics and biomedical applications, including the creation of flexible sensors and coatings that are biocompatible, Valentine said. The ALD tool will also support research and advancement of optoelectronic devices and metametamaterials.
The ALD Reactor will join other advanced tools acquired with the support of the NSF Major Instrumentation Program:
FEI Helios Dual Beam Finely Focused Ion Beam Scanning Electron Microscope with nanomanipulators
ARRA: Advanced Deposition System
Raith Electron Beam Lithography System
X-ray Photoelectron Spectrometer
Finely Focused Ion Beam-Pulsed Laser Deposition System
All the tools, including the ADL Reactor, are available to researchers outside Vanderbilt.
"The more people we can get involved in VINSE, the better," Valentine said.
Media Inquiries:
Pamela Coyle, (615) 343-5495
Pam.Coyle@Vanderbilt.edu
Twitter @VUEngineering
Posted on Tuesday, October 24, 2017 in cleanroom, Jason Valentine, nanoscale, NSF, VINSE,Biomedical Engineering, Chemical and Biomolecular Engineering, Civil and Environmental Engineering, Electrical Engineering and Computer Science, Mechanical Engineering, News, News Sidebar, Research