Tech transfer course gives grad students real-world journey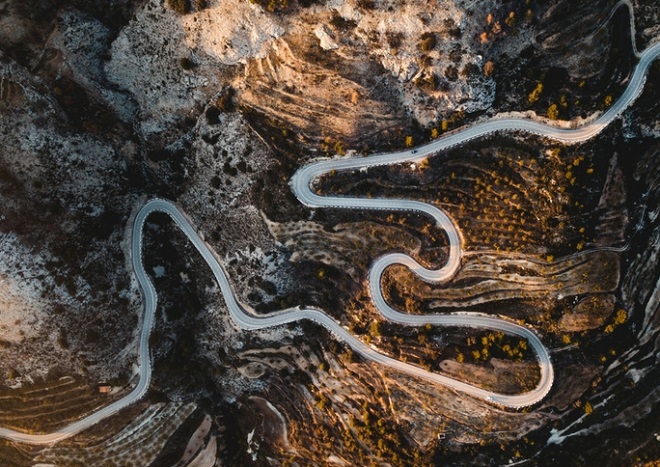 Expert panelists asking if a viable market exists for your product or whether your advancement is, in fact, novel enough to win patent protection makes the road to commercialization real. Fast.
At the halfway point of a lauded entrepreneurship program, that's the point. The class, which teams engineering PhD candidates with graduate students in the business and law schools, is real-life preparation.
The two-semester Innovation Realization course is coordinated through Owen Graduate School of Management. Four groups presented their ideas recently and explained their designs, preliminary business plans and potential legal challenges. All four use technology the engineers have developed for the medical device sector.
Two projects involve flexible surgical tools, one tackles cochlear implant tuning, and the fourth targets involuntary muscle responses in people with spinal cord injuries.
"None of these things is close to market," adjunct professor Marie C. Thursby told the panel, adding the process to date is designed to answer this question: "You have a technology. So what?"
Thursby, regents' professor emeritus and member of the strategy faculty at the Scheller College of Business, Georgia Institute of Technology, first brought the program to Vanderbilt in fall 2015. She founded Technological Innovation: Generating Economic Returns (TI:GER®) in 2002 as a collaboration between Georgia Tech and Emory University.
The engineering PhD students are Andrew Ekelem, Nicolo Garbin, Katy Riojas (all in mechanical engineering), and Ahmet Cakir (computer science). Cakir and Riojas also are part of the Vanderbilt Institute for Surgery and Engineering (VISE).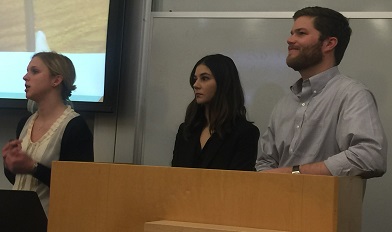 Reviewers included Owen Dean Eric Johnson; School of Engineering Associate Dean for Graduate Education Duco Jansen; Cornelius Vanderbilt Chair in Engineering Benoit Dawant, also director of the VISE; Professor of the Practice of Engineering Management Christopher Rowe, also director of the division of general engineering; David Daniels Allen Distinguished Chair of Law J.B. Ruhl, also director of the program on law and innovation; Germain Böer, professor of accounting and emeritus adviser, Owen Entrepreneurship Center; and Stryker Warren, health care management consultant and mentor at The Wond'ry.
The same evaluators will return next spring after teams solidify their commercialization plans to hear more formal pitches. In January they students begin interviewing potential customers in earnest and finalizing production prototypes.
At this juncture, the panelists were cautiously intrigued.
Rowe recommended the teams go "far beyond" Vanderbilt in conducting customer discovery because physicians and other providers based at a teaching and research hospital won't be representative of the broader healthcare market. Warren questioned whether the identified market subset would support a new venture when an existing player already dominates.
"It is not too early to think about what could go wrong," Ruhl suggested. "Lawyers are very good about following the money and following everyone who touched everything. You'll want to make sure you have protection upstream and downstream."
Warren also cautioned the teams were likely underestimating the cost, including regulatory approvals, of getting to market.
"As an entrepreneur and investor you know that everything takes longer and costs more, and you bet the jockey and not the horse," he said. "What is sitting right at the end of your nose you may be missing?"
Posted on Saturday, December 9, 2017 in Benoit Dawant, Christopher Rowe, doctoral student, E. Duco Jansen, Owen Graduate School of Management, technology transfer, ViSE,Biomedical Engineering, Mechanical Engineering, News, News Sidebar, Research