What happens when collaborations go awry? Ph.D. student's blog post offers solutions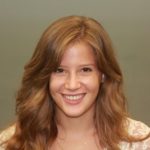 Our researchers seek collaborations across campus, the nation and the world, and those often lead to life-changing — and sometimes life-saving — technology coming out of their labs.
But what happens when those collaborations go awry? asked Megan Poorman, a Ph.D. student in biomedical engineering who is affiliated with the Vanderbilt University Institute of Imaging Science. Graduate students frequently are the point of contact for complex communications, so it's particularly important they understand what works, she pointed out in a piece for Inside Higher Ed's Gradhacker blog.
It starts with everyone on all the teams understanding expectations and how they will communicate up front, Poorman wrote, but her post also includes much advice for when things still go off track, including keeping documentation on all the processes and staying professional.
Read all of Poorman's tips here.

Contact
Heidi Hall, (615) 322-6614
Heidi.Hall@Vanderbilt.edu
On Twitter @VUEngineering