Class of 2018 Profile: Christian Motyczka, CS major, helps build VR app for struggling addicts
When it came time to apply to college, Christian Motyczka did his research. He knew Vanderbilt University was the place for him.
"I was looking for an Ivy-ish experience without the Ivy ego," said Motyczka, a computer science major from Lumberton, New Jersey. "Everyone here has something they are passionate about. Everyone here is a well-rounded, holistic individual."
Motyczka has found his passions in and out of the lab. He is one of two computer science undergraduates who developed a virtual reality program to help addicts stay clean. The program includes cloud-based scenes and music designed to help combat cravings. Separately, it involves a social component in which a therapist accompanies an addict into a "virtual bar" or other setting to develop clear boundaries around not using.
The work, through the Emotion and Anxiety Research Lab, or EARL, is part of a partnership between a Vanderbilt clinical psychology graduate student and a Nashville-based company with both residential and outpatient addiction treatment programs.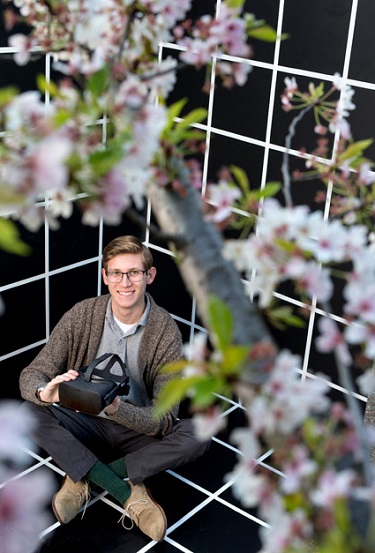 "To be able to build something, see it go into use, and now help people is very powerful to me," Motyczka said.
Motyczka is also passionate about leadership. He's served as executive president of Vanderbilt's Engineering Council for the past two years. The council is the hub for engineering-related student groups on campus, as well as organizes and sponsors events throughout the academic year. In addition, he's been an officer of the Vanderbilt chapter of Alpha Phi Omega, a national coed service fraternity, and helped organize events with animal shelters, the Ronald McDonald House Charities of Nashville, the American Cancer Society and other nonprofit groups.
After Commencement he'll start a job as a software developer at the Raleigh, North Carolina, offices of Optum, a technology, data analytics and management arm of UnitedHealth Group. He worked at UnitedHealth last summer in technology development.
In the last four years Motyczka said he's grown more than he expected and in ways he didn't expect.
"Part of the reason I was attracted to Vanderbilt is that every student accepted already was a student leader," he said. "In the time since, I found leadership doesn't derive from position or title. Leadership is an activity—it's an action."
MyVU has profiled 14 members of the Class of 2018, including three engineering students.
We're featuring their stories in the lead up to Commencement on May 11.
Posted on Monday, April 30, 2018 in alpha phi omega, computer science, Engineering Council, engineering undergraduate, virtual reality,Electrical Engineering and Computer Science, Home Features, News, News Sidebar