New CEE professor combines hydrology and data to study rivers' cleansing capacity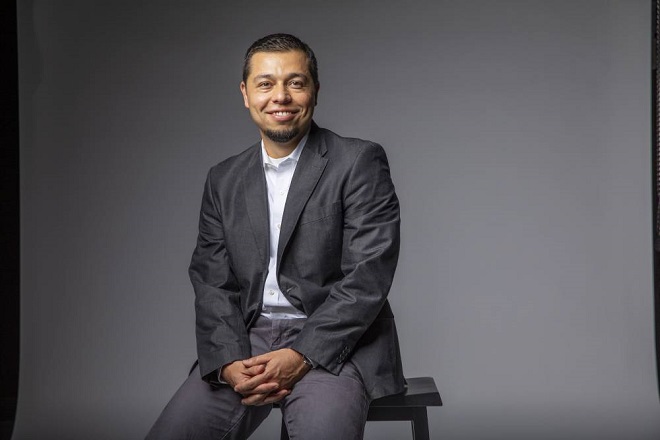 When it comes to rivers, floodplains, ponds and lakes, Jesus Gomez-Velez knows the waters are never still – even if they appear to be.
They continuously change, processing and removing excess harmful nitrates, filtering contaminants though grains of varied sizes, and using thermal energy to reinvent themselves.
"Rivers regulate themselves," he said. "We just need to know how to take advantage of that without affecting the ecology."
Gomez-Velez is a hydrologist and a new assistant professor of civil and environmental engineering. Broadly, his research area spans environmental flow and transport, groundwater-surface water interactions, watershed hydrology, analytical and numerical modeling, and data mining and assimilation.
Most of his current work focuses on the interactions between surface water and groundwater at multiple spatial and temporal scales, from small ripples to continents.
"Rivers are not pipes," Gomez-Velez said. "Rivers are the arteries."
He coauthored a 2018 study published earlier this year in Nature Communications with several scientists from the U.S. Geological Survey and other colleagues that examined the influence of more than 18,000 ponded waters on nitrogen removal through river networks across New England and the Chesapeake Bay regions. The group found reservoirs with circular shapes and good connections do a better job of removing nitrogen and reducing it in waters downstream than a narrow reservoir or one placed on a low-order stream. Previous studies suggested the most significant factors were pond size and surface area but did not account for shape or network connectivity.
The results, Gomez-Velez said, can inform better sites for dam locations and optimal reservoir design. He also was lead author on a 2015 study with USGS and University of Texas-Austin collaborators that examined the Mississippi River basin to quantify the river's own potential to cleanse itself and identify best river management practices.
He joins Vanderbilt after three years as an assistant professor of hydrology at New Mexico Tech. From 2013 to 2015 he was a National Research Program postdoctoral fellow at the U.S. Geological Survey. Gomez-Velez earned his Ph.D. in hydrology from New Mexico Tech, received a B.S. in civil engineering from the National University of Colombia at Medellin and M.S. degrees in Applied Mathematics and Hydrology from New Mexico Tech.
When a colleague in New Mexico mentioned Vanderbilt School of Engineering had an open position for a water transport scholar, he jumped at the opportunity.
"It is an outstanding school and the right size. It has a large number of faculty but you don't get lost," Gomez-Velez said. "You become a collaborator. It is a perfect match."
Posted on Wednesday, October 24, 2018 in civil and environmental engineering, data science, hydrology, inland waterways, Jesus Gomez Velez,Civil and Environmental Engineering, Home Features, Mechanical Engineering, News, News Sidebar, Research