CREATE labs recognized for impact of National Biomechanics Day event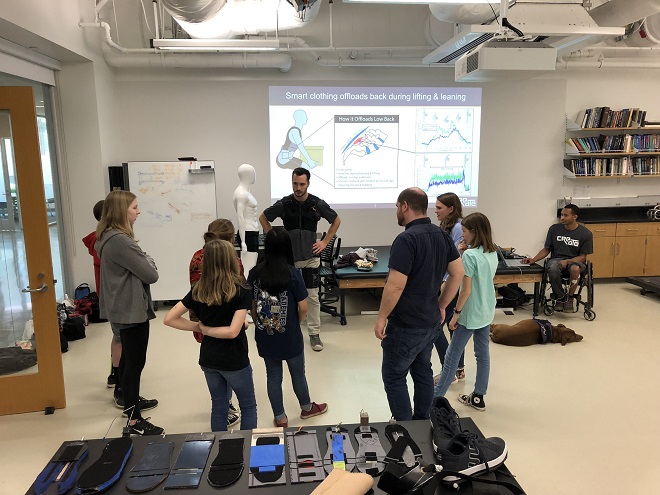 For the second year, the School of Engineering's biomechanics and assistive rehabilitation labs have received top honors for an event that introduces young students to a dynamic field that includes exoskeletons, sports and prosthetics.
Vanderbilt had one of three events recognized for "Greatest Impact" among the 150 held across the globe to mark National Biomechanics Day in April 2018. The award is based on participation, inclusivity and event advertising/coverage. In 2017, Vanderbilt received one of three awards for educational value and creativity.
Emily Matijevich, a mechanical engineering Ph.D. student, was the lead organizer this year and submitted the award applications both years.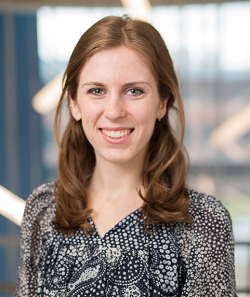 "We have a real outgoing group of graduate students and get really excited about our research," said Matijevich, an advisee of Karl Zelik, assistant professor of mechanical engineering.
Zelik and Michael Goldfarb, the H. Fort Flowers Professor of Mechanical Engineering, co-direct the Center for Rehabilitation Engineering and Assistive Technology (CREATE). Undergraduates and graduate students from both of their labs organized and directed the events.
The labs set up 12 hands-on demonstration stations where visitors could try on an adapter or stimulator to better understand the challenges faced by users of prosthetic legs, see how small sensors placed on their bodies track limb motion; and learn how human movement is studied in a computer environment, among other activities.
Vanderbilt students also shared their own research. Matijevich, for example, studies sports and muscle-tendon dynamics, including a common injury risk among runners – tibia stress fractures.
"I'd love to design technology to alert runners when they are at risk so they can try to prevent it," she said.
More than 200 visitors participated, including organized school groups, high school counselors, clinicians, teachers and Nashville community members.
Zelik, who was in Minneapolis giving a talk at the Design for Medical Devices conference on National Biomechanics Day, credited CREATE students for taking "complete ownership of the event."
"It's amazing to participate in this international outreach event that uses biomechanics – related to sports, exoskeletons, prosthetics and much more –  to get younger students excited about applications of STEM. This year National Biomechanics Day reached over 11,000 K-12 students at over 150 venues across the globe."
National Biomechanics Day began in 2016 by the American Society of Biomechanics and expanded internationally in 2017. In 2018, participating universities, labs and other venues included sites in Australia, Brazil, Chile, the Czech Republic, New Zealand, Portugal, Singapore, and the United Kingdom in addition to the U.S.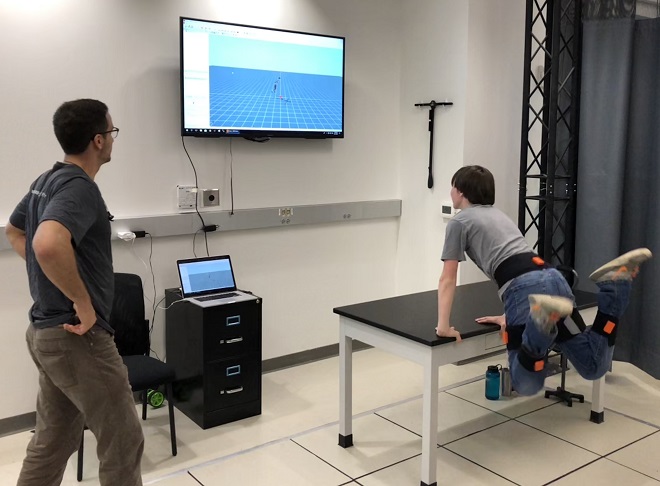 Posted on Thursday, June 28, 2018 in assistive technology, biomechanics, CREATE, exoskeleton, Karl Zelik, Michael Goldfarb, prosthetics,Home Features, Mechanical Engineering, News, News Sidebar