New CE professor tapped for Gilbreth Lecture, named a top IoT innovator
One of the School of Engineering's newest faculty members starts the year with two additional honors for his work in transportation and traffic control issues.
Daniel Work, an associate professor of civil and environmental engineering, has been named among 2018 Pioneers by Connected World. The list of 10 Innovators of IoT (Internet of Things) under 40 also includes Aaron Levie, the founder of Box.
Work also will be a Gilbreth Lecturer at the national meeting of the National Academy of Engineering (NAE) on Feb. 8. The Gilbreth Lectures, named for the first woman elected to the NAE, recognize outstanding young American engineers and make them more visible to the organization's members.
Work, who joined the Vanderbilt Engineering faculty in December 2017, studies how to use self-driving cars to improve traffic flow and how to leverage information gathered by vehicles' GPS and sensor systems to improve decision-making about mass transit options.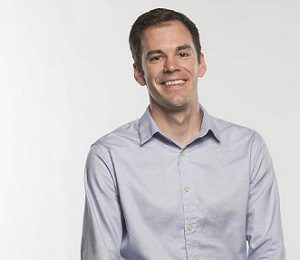 "Broadly, my team develops methods to improve transportation systems by exploiting the rapid advances in sensing, communication, and computing that are now becoming integrated into our physical infrastructure," Work told Connected World. "The sea change is occurring with the introduction of vehicular automation and connectivity, shared mobility systems, and large-scale urban sensor networks. We leverage these trends to understand and improve how people and goods move at societally significant scales."
While at the University of Illinois at Urbana-Champaign, he and collaborators from other universities showed that making just 5 percent of traffic autonomous vehicles ends the typical brake-gas-brake pattern of so-called "phantom" traffic jams.
Significantly, Work also found eliminating that jam can reduce fuel consumption of the entire traffic stream up to 40 percent because stop-and-go driving is so inefficient.
"From Mobile Sensing to Mobile Control of Vehicular Traffic," which builds off that research, is the title of Work's Gilbreth Lecture. The NAE meeting, Sensing, From the Body to the Stars, also includes talks on personal medical robots, smarter water systems, the James Webb Space Telescope, and a small helicopter in development at NASA's Jet Propulsion Laboratory for use on Mars.
The Council of the National Academy of Engineering established the lectureships in 2001 to honor Lillian Gilbreth, a pioneer in the field of human factors who was elected to the NAE in 1965.
In addition to academy members, the audience is expected to include up to 200 middle and high school students from local schools to encourage interest in engineering careers. The event will be held Thursday, February 8, 2018, at the Arnold and Mabel Beckman Center in Irvine, California.
Related: Check out the December 2017 audio interview with Daniel Work about cyber-physical systems on the Peggy Medley Show, the official podcast for Connected World.  "On an individual level," the publication said, "an IoT pioneer often recognizes the game-changing potential of real-time data when
applied to real-world problems."
Posted on Monday, January 8, 2018 in autonomous vehicles, CPS, Daniel Work, NAE, National Academy of Engineering, transportation,Civil and Environmental Engineering, Home Features, News, News Sidebar