Engineering dean announces 2018 alumni honorees, distinguished friend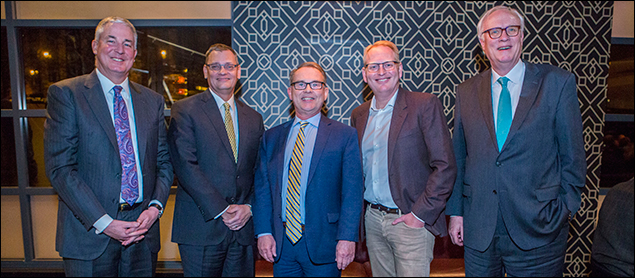 Engineering Dean Philippe Fauchet welcomed James C. Conwell, David Limp and Jack P. Williams to the Academy of Distinguished Alumni, and Harold Smethills as a member of the school's Circle of Distinguished Friends at a special event March 22.
Dean Fauchet called the newest members of the Academy and the Circle of Friends "influencers" with tremendous impact. "They have broken barriers, built outstanding careers, and guided and shaped engineering education while enriching the lives of those in their communities and beyond," Fauchet said.
The Distinguished Alumnus Award recognizes notable achievement, significant service and excellent character. The Distinguished Friends Award recognizes non-alumni whose professional, civic and philanthropic pursuits reflect the high standards and values associated with the school. Honorees are chosen by an awards committee that comprises the dean, faculty members and alumni representatives.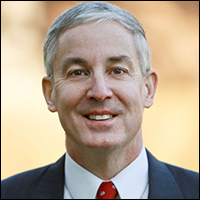 James C. Conwell (PhD'89) is president of Rose-Hulman Institute of Technology in Terre Haute, Ind., the top ranked undergraduate engineering school in America for 19 years. Conwell began his tenure at Rose-Hulman on May 1, 2013.
After earning a bachelor of science and master's degrees in mechanical engineering from the University of Tennessee, he joined Procter and Gamble. In 1989, he earned his Ph.D. in mechanical engineering at Vanderbilt where he taught a number of undergraduate classes. Conwell joined the faculty at Louisiana State University and later at Grove City College. His research focused on developing assistive devices for the disabled.
Conwell's next step was as principal in a start-up specializing in the design and build of test facilities, including jet engine test stands, rocket engine test stands, and both high-speed and low-speed wind tunnels. His company was sold to Jacobs Engineering, where Conwell served as senior vice president overseeing design/build projects in the pharmaceutical, petrochemical and mining industries.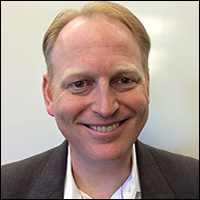 David Limp (BS'88) is senior vice president of Amazon Devices and Services. He has overall responsibility for development, retail sales and operational aspects of Amazon devices and the services behind them, including Alexa, Echo, Kindle, Fire TV, Fire tablets, Amazon Appstore, Dash buttons, and the Dash Replenishment Service.
Prior to Amazon, Limp served as venture partner of Azure Capital Partners, as chief strategy officer of Palm, and as executive vice president and chief strategy officer of Liberate Technologies. Limp started his career at Apple Computer and held various positions from 1987 to 1996, the last of which was director of the North and South American PowerBook division.
Limp has bachelor of science in computer science and mathematics from Vanderbilt and a master of management from Stanford University's Graduate School of Business.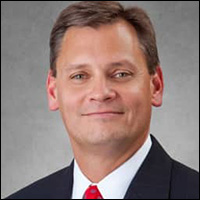 Jack P. Williams (BE'86) graduated with a bachelor of engineering degree in electrical engineering. He joined Exxon in April 1987 as a drilling engineer in New Orleans. Now, he is senior vice president of Exxon Mobil Corporation.
Williams has held various technical, supervisory, and planning positions at Exxon. In 1997, Williams began a series of operations management assignments in East Texas, the Gulf Coast and offshore California properties. In Alaska, he was responsible for North Slope and Cook Inlet interests. Next, he moved to Malaysia to serve as the deputy production manager for South China Sea operations.
In 2005, he was named an upstream advisor for Exxon Mobil Corporation. His next assignments include vice president of engineering for Exxon Mobil Production Company, vice president of Asia projects for Exxon Mobil Development Company, and president of XTO Energy Inc.
Williams is a member of the Society of Petroleum Engineers and a member of the Board of Visitors for the Vanderbilt School of Engineering.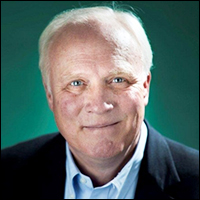 Harold Smethills is chairman and founder of Sterling Ranch, a 3,400-acre, master-planned community near Denver, Colorado, in Northwest Douglas County. His business career spans banking, finance and investments.
From executive positions at United Banks of Colorado, Smethills became executive vice president and chief financial officer of the Adolph Coors Company and served on its board, as well as co-president of Coors spinoff ACX Technologies. He later formed his own investment management company.
Smethills earned a bachelor's degree in finance from the University of Denver, as well as an MBA and juris doctor degrees. He is a retired Colonel from the Colorado Air National Guard, and received the Legion of Merit among other awards for his service. Smethills is a trustee on the Denver Botanic Gardens board of directors. He serves on the Board of Regents of Pepperdine University.
Contact:Brenda Ellis, (615) 343-6314
Brenda.Ellis@Vanderbilt.edu
Twitter @VUEngineering