FDA approves device based on Vanderbilt invention to ID parathyroid during head and neck surgeries
Ten years after Professor of Biomedical Engineering Anita Mahadevan-Jansen discovered that parathyroid tissues glow under near-infrared light, the FDA has approved a device based on the technology for surgical use.
She and her team developed the technology at the Vanderbilt Biophotonics Center. The device called "PTeye" has been tested at Vanderbilt University Medical Center and Ohio State University Medical Center in an 81-patient clinical study, leading to regulatory approval. It enables real-time identification of parathyroid tissue during thyroid and parathyroid surgeries.
The parathyroid glands are vital structures that regulate blood calcium levels in the human body to support normal heart, nervous system, kidney and bone function. These four tiny glands are typically each about the size of a grain of rice, tucked within lobes of the larger thyroid gland. Locating parathyroid tissue and distinguishing it from nearby tissues during surgery can be difficult and lead to inadvertent removal of healthy parathyroid tissue or incomplete removal of diseased parathyroid glands.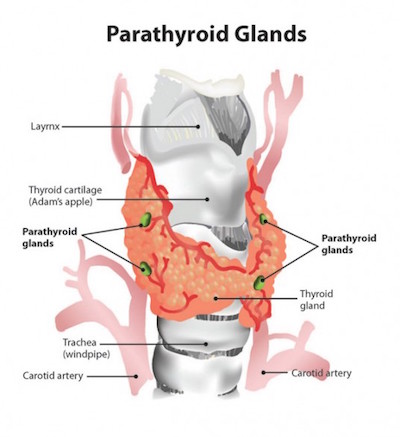 In up to 20 percent of the 150,000 thyroid surgeries performed in the U.S. each year, healthy parathyroid glands are accidentally removed, leading to complications such as post-surgical hypocalcemia that adds unnecessary costs and burdens to both patients and the health care industry.
In contrast, primary hyperparathyroidism, the most common parathyroid disorder, leads to an increase in blood calcium levels of these patients. If left untreated, it can cause osteoporosis, kidney stones, fatigue and other symptoms. Failure to remove these hyper-functioning parathyroid glands can result in expensive repeat surgeries and associated adverse effects.
Until now, surgeons had to rely on their visual assessment and surgical experience to locate parathyroid glands. The novel optical detection method allows surgeons to confirm identity of parathyroid tissue in real-time that they previously could not.
"When we discovered this strong auto-fluorescent signal in the parathyroid, we thought it was stray light," said Mahdevan-Jensen, Orrin H. Ingram Professor of Engineering. "But the consistency of the signal proved that it was real!"
The first report of the discovery of parathyroid near infrared autofluorescence was reported at the 2008 Annual Meeting for American Association of Endocrine Surgeons. The performance of this technique to consistently detect the parathyroid gland with near 100 percent accuracy in a 21-patient study was subsequently published in the June 2011 issue of the Journal of Biomedical Optics.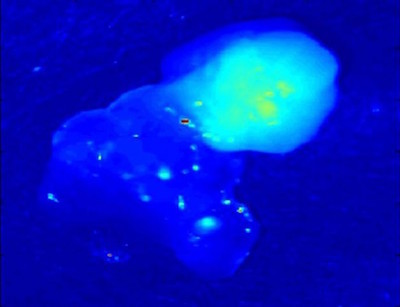 The FDA in early November cleared the way for PTeye to assist with – not replace – visual assessment in identifying parathyroid tissue during surgery. The agency reviewed the device under its de novo pathway, which applies to novel technology that poses low-to-moderate risk. The PTeye System from AiBiomed, which holds the license from Vanderbilt to produce and market the device, is non-invasive and can function with ambient operation room lights, allowing easy integration into the existing surgical workflow.
From submission to the FDA to approval took less than two years.
"For some patients with parathyroid disease, treatment may mean a surgical procedure," Dr. Binita Ashar, director of the Division of Surgical Devices in the FDA's Center for Devices and Radiological Health, said in a statement. "Real-time identification of parathyroid tissue during surgery can provide surgeons with valuable information to help preserve healthy tissue or to remove diseased tissue."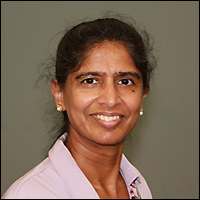 In considering AiBiomed's application, the FDA reviewed data from a single-blinded multi-centric study of 81 patients at VUMC and OSUMC whose surgeons tested the device. Results from prior testing with PTeye at VUMC have been published in the Thyroid journal and the Surgery journal and showed that the PTeye could correctly identify the presence of parathyroid tissue with about 96 percent accuracy.
The FDA approval of this technology will transform how thyroid and parathyroid surgeries are performed in the United States, potentially reducing healthcare costs and improving patient outcomes.
The Vanderbilt Center for Technology Transfer and Commercialization worked with Ai Biomed, a spinoff of Anasys Instruments Corp., and Mahadevan-Jansen in the intellectual property and regulatory processes.
Posted on Monday, December 17, 2018 in Anita Mahadevan-Jansen, Center for Technology Transfer and Commercialization, CTTC, parathyroid fluorescence, tech transfer,Biomedical Engineering, Home Features, News, News Sidebar, Research