Former Commodores, now successful startup co-founders, to deliver Chambers Entrepreneurship Lecture Nov. 8
Matt Tant is a health care staffing industry veteran. In 2010, Tant and Joe Christopher co-founded the health care technology staffing firm HCTech and would go on to launch Brentwood, Tennessee-based Relode, a crowd-sourced recruiting platform in 2015.
A Vanderbilt University graduate with a degree in human organizational development, Tant was a four-year letterman with the Commodore football program and a former San Diego Charger. Christopher earned a bachelor of engineering and master's degrees in electrical engineering at Vanderbilt.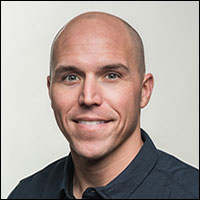 Together they will deliver the School of Engineering's Chambers Family Entrepreneurship Lecture Thursday, Nov. 8, at 4:10 p.m., in Jacobs Believed in Me Auditorium, Room 134 Featheringill Hall. A reception will follow the lecture in Feathergill Hall's Adams Atrium.
The lecture – "From Commodores to Co-founders" – will trace their college and professional journeys to their current startup, Relode, that is taking on the $23 billion health care staffing industry.  Tant is Relode's CEO; Christopher is CTO. They will share principles and practices that have helped them grow Relode 300 percent, the value of being a co-founder, and the importance of giving back.
Tant, a native Nashvillian, spent 10 years in the professional staffing industry, from recruiter to regional executive to senior leadership. He created niche company HCTech to help hospitals with issues related to the American Recovery and Reinvestment Act (ARRA) and with electronic health record implementation. He guided the company from an idea on paper to more than 500 employees and through a major recapitalization.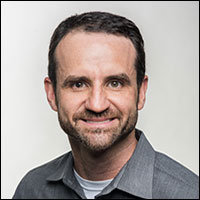 Christopher is a former vice president at HealthStream, a Nashville-based company that provides Internet-based learning and research solutions for health care organizations. Christopher served as leader and software architect for their global software team. For the past four years, he has worked with Tant to further technology innovations at Relode.
"Relode has created an innovative approach to health care staffing by creating an online marketplace that empowers everyday people and professionals to connect their networks with some of the best jobs in health care — and get paid for doing so," Tant said in a recent interview. "Taking staffing agencies out of the equation, Relode reduces recruitment costs and puts those savings back into the employer's bottom line."
"Because our company is largely virtual, we're able to grow with thousands of new agents each month and deliver better results by living inside people's social communities and monetizing their networks," Tant said.
During his 14 years in the staffing industry, Tant said he took cues from other companies. "Early on, I was really intrigued by how eBay created an online marketplace for buying and selling in a safe and modern way. Airbnb and Uber also both inspired the model for taking existing assets that everyday people have (homes and cars) and turning those into revenue-generating value someone else needs."
Posted on Wednesday, October 31, 2018 in Chambers Family Entrepreneurship Lecture, health care staffing, Joe Christopher, Matt Tant, Relode, startups,Alumni, Electrical Engineering and Computer Science, Home Features, News, News Sidebar