Stacy Klein-Gardner is named ASEE Fellow
Stacy Klein-Gardner, adjoint associate professor of biomedical engineering, has been selected as a member of the Academy of Fellows of the American Society for Engineering Education. Klein-Gardner's fellow status will be conferred June 27, 2018, at the ASEE Annual Conference banquet in Salt Lake City.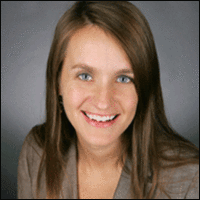 At Vanderbilt, she has collaborated with other universities in a National Science Foundation funded project to develop an Engineering Design Process Portfolio Scoring Rubric. She directed the NSF-funded Research Experiences for Teachers (RET) for nine years.
Klein-Gardner is active in the ASEE, serving as the chair of the Board of Director's Committee on P12 Engineering Education. The fellow membership is conferred upon an active member of ASEE who has been a member for at least 10 years, in recognition of outstanding contributions to engineering or engineering technology education.
Klein-Gardner served the School of Engineering as the associate dean for outreach in the Vanderbilt School of Engineering from 2007-2010. She established the Metropolitan Nashville Public Schools engineering pathway from K-12 with Race to the Top funding in 2010-2011, and she currently serves on the district's STEAM Advisory Committee.
Klein-Gardner is the founding director of the Center for STEM Education for Girls at Nashville's Harpeth Hall School, serving from 2011-2017.
She received a BSE in biomedical and electrical engineering from Duke University in 1991, a M.S. in biomedical engineering from Drexel University in 1993, and a Ph.D. in biomedical engineering from Vanderbilt University in 1996. She is an active alumna of the Duke Talent Identification Program and Duke University's Pratt School of Engineering, where she serves on the Board of Visitors. In 2012, she received the Distinguished Service Award from Pratt.
Contact: Brenda Ellis, 615 343-6314
Brenda.Ellis@Vanderbilt.edu
Posted on Tuesday, June 12, 2018 in ASEE, ASEE Fellow, biomedical engineering, Stacy Klein-Garner, STEM education,Alumni, Biomedical Engineering, Home Features, News, News Sidebar