Summer program exposes 80+ engineering undergraduates to research immersion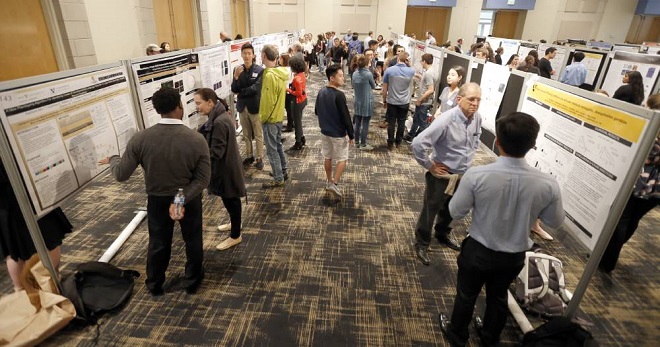 More than 80 engineering undergraduate students spent 10 weeks immersed in research projects that spanned all departments and focus areas, experiences that in some cases have changed planned career paths.
A record number of students took part in the Summer Research Program, which undergraduates and their faculty mentors say provides opportunities they cannot get in the classroom or event course-related lab work.
A year ago, Kristin Quah, for example, was fairly sure she'd spent a few years on the women's bowling circuit after graduating. Quah, a senior working on a double major in biomedical engineering and electrical engineering, was recruited to Vanderbilt for the bowling team and has been a key player, both in team and individual tournaments.
Last fall she started liking school more and more. Now she is among the BME undergraduates presenting later this week at the national Biomedical Engineering Society meeting in Atlanta, having worked with Will Grissom, an associate professor of biomedical engineering, for 10 weeks on multi-slice MRI temperature imaging with a single receive coil.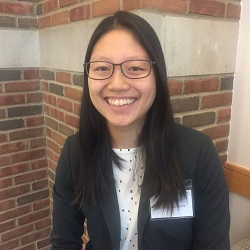 Her abstract won one of the BMES student awards. And Quah is applying to graduate school programs.
"The summer helped solidify it," she said.
Quah was among dozens of engineering undergraduates who presented their work at the Research Fair on Sept. 27. Andrew Whitten, a junior in chemical and biomolecular engineering, received one of the four prizes awarded. His mentor was Lars Plate, an assistant professor of chemistry.
Matthew Burress worked on a framework to implement learning algorithms and fault tolerance on an autonomous, remote-controlled car. His mentor was Abhishek Dubey, assistant professor of computer science.
Matthew Regala, a mechanical engineering junior, examined how the structure of a solid electrolyte affected ionic transport in solid-state batteries, using x-ray tomography images. His mentor was Kelsey Hatzell, assistant professor of mechanical engineering.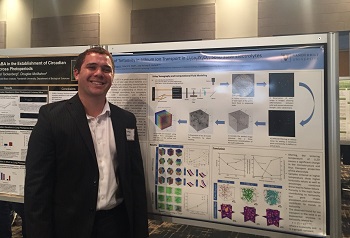 "Undergradute research is an excellent opportunity for undergrads to get immersed in science and engineering in a way that cannot be realized in a lecture format," Hatzell said. "It is also a great opportunity to attack really open ended problems and learn very quickly that most challenging problems don't have a singular solution."
Majan Rafat, an assistant professor of chemical and biomolecular engineering, worked with three undergraduates – one each from the engineering summer program, the Vanderbilt University summer program, and the Meharry-Vanderbilt-Tennessee State University Cancer Partnership.
"All the students were trying to learn about factors that cause breast cancer recurrence. One area we are studying is how cancer therapies, including radiation, affect breast tissue in a way that can attract tumor cells and how the immune system can help combat that recruitment of tumor cells," Rafat said.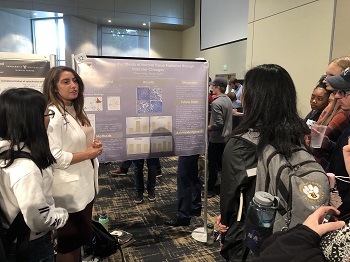 As an undergraduate at MIT, Rafat said the summer research program helped shape her research career.
"This experience is extremely important for introducing students to research," she said. "Most students will have no concept of what research is or what it takes to conduct meaningful research. These opportunities can give students a taste for whether they will be interested in pursuing research in the future."
Ghassan Alduraibi, a senior in electrical engineering major, worked under the direction of Jack Noble, assistant professor of electrical engineering and computer science, in the Biomedical Image Analysis for Image Guided Interventions (BAGL) Lab. His research is designed to help audiologists who program cochlear implants by providing auditory nerve locations so they can improve processor parameters and optimize hearing performance.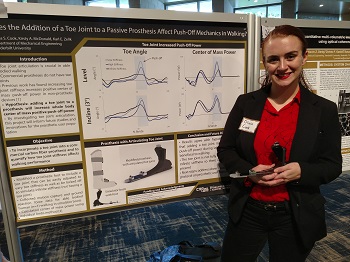 The summer experience reinforced his decision about continuing to graduate school and, more importantly, Alduraibi said, helped him solidify a research path in medical image analysis.
"I believe it has also really helped prepare me for graduate school next year and any future research projects," he said.
Kevin Derby joined Assistant Professor of Biomedical Engineering Kenny Tao in his Diagnostic Imaging and Image-Guided Interventions (DIIGI) Lab. Derby, a BME junior, designed a new optical coherence tomography microscope for improved resolution and field of view, demonstrating a novel method for quantitative visualization of lung microvasculature.
Research rarely goes exactly as planned and unforeseen challenges require methodology changes, he said.
"I should expect to be flexible in my methods and to not focus too much on the end goal," Derby said. "Smaller steps need to first be taken to solve the problem in front of you to move on with your research as a whole."
The fair was sponsored by the Office of Immersion Resources, the Vanderbilt University Summer Research Program, and the Littlejohn Family. Research is one of the four Immersion Vanderbilt pathways and presents many opportunities for undergraduates to investigate and explore areas of interest for themselves and create meaningful, immersive experiences while at Vanderbilt.
Posted on Monday, October 15, 2018 in DIVE, immersion, undergraduate research,Biomedical Engineering, Chemical and Biomolecular Engineering, Civil and Environmental Engineering, Electrical Engineering and Computer Science, Home Features, Mechanical Engineering, News, News Sidebar, Research