Two engineering grads are 2018 alumni honorees
Two engineering graduates are recipients of 2018 alumni awards. Kimberly Bryant, electrical engineering, BE'89, and Krista Donaldson, mechanical engineering, BE'95, will be honored by the Vanderbilt Alumni Association Oct. 11 during Reunion/Homecoming weekend.
"The honorees include alumni who are recognized around the world for their professional achievements, their services to communities at home and abroad, and the important role they play for Vanderbilt," said Jane Ann Gass, BS'74, awards committee chair for the Alumni Association Board. "They represent the best of our university and our alumni community, and it is an honor to recognize them."
Kimberly Bryant, Alumni Professional Achievement Award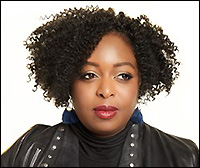 As founder of Black Girls CODE, Kimberly Bryant introduces an ever-growing number of girls of color to technology, computer programming and entrepreneurial concepts. The nonprofit organization has chapters in seven U.S. cities as well as Johannesburg, South Africa, and plans to train 1 million girls by 2040.
Bryant has been named to Forbes magazine's "40 Women over 40" to watch, EBONY'S "Power 100," Marie Claire magazine's 20 women changing the world, and CNN 10: Visionary Women. She has received the White House Champions of Change for Tech Inclusion Award, the Jefferson Award for Public Service and is a Government Technology Top 25 winner. She serves on the Chancellor's Dores of Distinction committee and received the Vanderbilt School of Engineering Distinguished Alumni Award in 2017.
Krista Donaldson, International Alumni Professional Achievement Award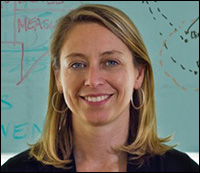 As CEO of D-Rev, Krista Donaldson leads efforts to design and develop medical technologies that close the quality health care gap for underserved populations around the world. She was previously a diplomacy fellow in the U.S. Department of State's American Association for the Advancement of Sciences, where she guided economic policy and the reconstruction of Iraq's electricity sector. Her work there earned recognition for its impact on bilateral relations. She was also a design engineer for KickStart International in Nairobi, Kenya, and at the product design firm IDEO.
Donaldson's leadership has won acclaim as one of Fast Company's Co.Design "50 Designers Shaping the Future" and as a World Economic Forum Technology Pioneer, and she has spoken at TEDWomen and the Clinton Global Initiative. She has been a Rainer Arnhold Fellow and a Pop!Tech Social Innovation Fellow. She received the Vanderbilt School of Engineering Distinguished Alumni Award in 2014.
Contact: Brenda Ellis, 615 343-6314
Brenda.Ellis@Vanderbilt.edu
Posted on Tuesday, June 5, 2018 in Alumni Professional Achievement Award, engineering alumni, International Alumni Professional Achievement Award, Kimberly Bryant, Krista Donaldson, Vanderbilt Alumni Association,Alumni, Electrical Engineering and Computer Science, Home Features, Mechanical Engineering, News, News Sidebar