Vanderbilt engineers to train neural networks and enhance Chattanooga transit system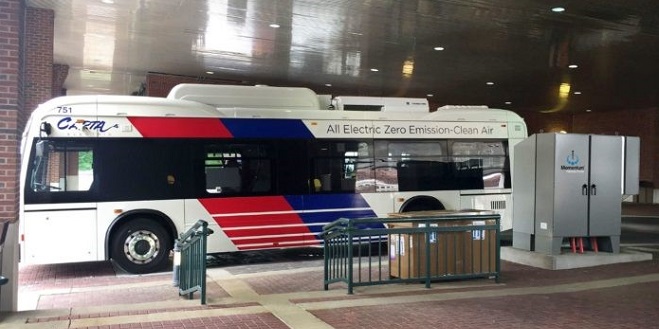 Chattanooga is the test city for new Department of Energy-funded project that leverages expertise of Vanderbilt engineers and widespread availability of 1-gigabyte Internet connection to revolutionize energy efficiency of transit providers.
Advancements in data sensors, data collection and machine learning will fuel the project, which aims to optimize schedules of bus routes, decrease stop-and-go bus driving and reduce energy consumption at a system-wide level.
Creating reusable tools that can benefit other mid-size cities is a key goal of the two-year project with the Chattanooga Area Regional Transportation Authority. Chattanooga's existing Internet capabilities and multi-modal public transit options made the metropolitan area attractive for the research, the DOE said.
Vanderbilt Assistant Professor of Computer Science Abhishek Dubey and Research Assistant Professor of Civil and Environmental Engineering Yuche Chen, with Aron Laszka, an assistant professor at the University of Houston and former Vanderbilt research assistant professor, will provide context-specific, high definition energy consumption maps for the transit agency. The maps will be trained using rich data sets collected directly from CARTA vehicles that capture everything from the route to the terrain to when and how bus drivers brake and accelerate, Dubey said.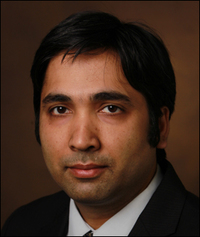 The target is a 15 percent reduction in energy use, a figure established in consultation with CARTA, he said.
"Even 10 percent would mean huge savings," said Dubey, a senior research scientist at the Vanderbilt Institute for Software Integrated Systems. "What we are imagining is a block-by-block high-fidelity map of energy consumption at different times of the day.
"We will suggest updates to the schedules and adjust frequency. We'll update the allocation of buses to routes to improve efficiency," he said. "On city streets, for example, we may want to put EV buses, which support regenerative braking, rather than gas or diesel buses."
At Vanderbilt, SCOPE, which is Dubey's lab within the software institute, and VECTOR, the Vanderbilt Center for Transportation and Operational Resiliency are partnering on the study. The research team also includes the East Tennessee Clean Fuels Coalition, the Enterprise Center and Green Commuter as well as CARTA.
Chattanooga's innovation in technology-enabled sectors such as transportation and its smaller footprint as a metro area make such a project feasible, said Craig Philip, VECTOR director and research professor of civil and environmental engineering.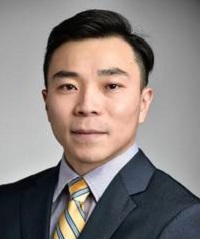 Philip also credits the TennSmart coalition, of which Vanderbilt is a founding member, with bringing the group together. The coalition is doing what it was designed to do, he said, which is "expose all the parties in Tennessee who are playing in the mobility sandbox to each other" to take advantage of expertise and potential funding.
The project is one of 42 projects totaling $80 million the DOE announced to support advanced vehicle technologies. The agency wants to invest in early-stage research of transportation technologies that can give families and businesses more options while reducing U.S. dependence on outside energy sources and decreasing overall consumption.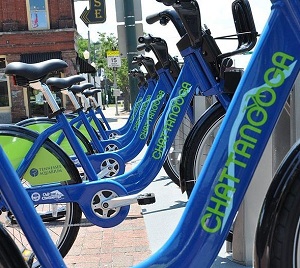 Much of the $1 million grant will pay for new instrumentation on CARTA buses. Chattanooga operates a diverse transit system. In addition to traditional fixed-route bus service CARTA offers e-bicycles, electric shuttles downtown, specialized van transportation, demand-responsive neighborhood service, shared electric vehicles, EV charging, parking garages, metered surface lots, and the railway on Lookout Mountain. The agency added its first fixed-route, all-electric bus earlier this year under a plan to update the entire fleet.
Dubey has applied machine-learning algorithms and developed distributed information management platform for fleet prognostics. He has also developed algorithms to predict and optimize the operation of transit authority vehicles using data-driven approaches. Chen, who was a principle transportation systems scientist at the National Renewable Energy Laboratory prior to joining Vanderbilt in 2017, has done research using machine learning algorithms to estimate trip-level real-time fuel consumption of personal transportation based on vehicle type, road classification, and traffic condition.
This study involves data collection, algorithm creation and routing optimization. Training, or re-training, drivers would occur in a subsequent testing phase.
But none of it would be possible without Chattanooga's "gig economy."
"We can move data at a high rate and not worry about bandwidth," Dubey said.
Posted on Friday, October 12, 2018 in Abhishek Dubey, Craig Philip, DOE, IoT, ISIS, mass transit, transportation, VECTOR, Yuche Chen,Civil and Environmental Engineering, Electrical Engineering and Computer Science, Home Features, News, News Sidebar, Research