Vanderbilt to evaluate NSF-funded, high school engineering curriculum
Vanderbilt University is charged with evaluating a new, National Science Foundation-funded course for high school students on engineering principles and design.
The $4 million pilot program, entitled Engineering For US All (E4USA), will test the effectiveness of a standardized educational curriculum across multiple states. The course is intended to lead to an eventual pathway for high school students to earn college credit.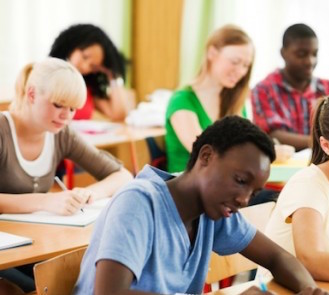 The project is in partnership with the University of Maryland, which is the lead partner, Arizona State University, Morgan State University and Virginia Tech. During the pilot, researchers will refine a curriculum developed by the American Society for Engineering Education and the College Board. The curriculum will integrate engineering principles and a student design project, and it will align to the Next Generation Science Standards for K-12 education, developed by 26 states and other partners.
Vanderbilt University will evaluate the curriculum, student learning and teacher training.
"It is paramount for the engineering field that we expose K-12 students to engineering authentically so that we can recruit more and more diverse students to the profession," said Stacy Klein-Gardner, adjoint associate professor of the practice of biomedical engineering, who is leading the evaluation component.
"Additionally, we want more STEM-literate citizens no matter what their job field. This course of study will give the credibility and depth to engineering as a field that is for all students," she said. "I am thrilled to be working with this outstanding team of engineering educators."
Klein-Gardner formerly served as director of the Center for STEM Education for Girls, based at Harpeth Hall School in Nashville.
Additional collaborators include NASA Goddard, Project Lead the Way and the College Board. Over 1,000 students at approximately 40 high schools are expected to complete the pilot over the three year period.
"NSF helps build the nation's future engineering workforce, and a key part of that is enabling more students to have access to and preparation for undergraduate engineering education," said Dawn Tilbury, assistant director of NSF's Directorate for Engineering.
"A standardized high school engineering course will help remove the mystery and democratize the learning and practice of engineering," she said.