Vanderbilt, Trilogy Education to launch first Coding Boot Camp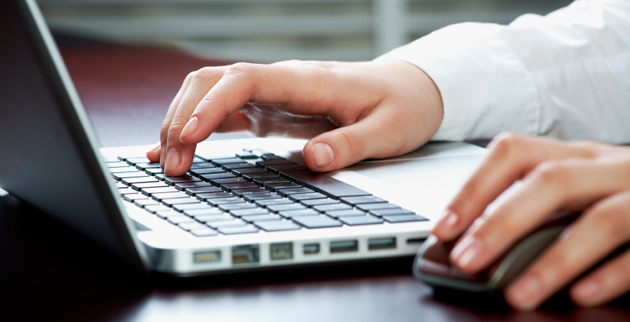 Vanderbilt University and Trilogy Education have announced the launch of the Vanderbilt Coding Boot Camp, an intensive web development program geared toward adult learners and working professionals in Nashville.
Developed in partnership with the Owen Graduate School of Management and the School of Engineering, the Vanderbilt Coding Boot Camp teaches the front-end and back-end skills necessary to become a proficient full stack developer.
The 24-week, part-time program begins January 15, 2019 with two three-hour evening classes during the week (6:30 to 9:30 p.m.) and a four-hour class on Saturdays (9 a.m. to 1 p.m.) on campus. Enrollment is now open at bootcamps.vanderbilt.edu/
"In the past 12 months, Nashville employers have struggled to fill more than 11,000 open roles requiring some level of coding ability. From music to healthcare to the city's fast-growing startup ecosystem, today nearly every industry in Nashville needs skilled technology workers to fuel growth," said Skip Culbertson, Executive Director, Vanderbilt University Executive Education. "Through our partnership with Trilogy Education, the Vanderbilt University Coding Boot Camp will give more working adults in Nashville a pathway to pursue these rewarding tech careers."
Technology is one of Nashville's fastest growing industries, with tech jobs growing by 43 percent over the past 5 years, according to CBRE. With the region's unemployment rate at 2.3 percent—the lowest for any major metropolitan area in the U.S.—Nashville employers are struggling to find talent to fill critical tech roles. According to Nashville Area Chamber of Commerce President Ralph Schulz, this shortage of skilled technology workers is now putting downward pressure on the city's economic growth rate.
"Vanderbilt is part of a growing wave of top universities embracing innovative partnerships to close the growing digital skills gaps in their cities," said Dan Sommer, CEO and Founder, Trilogy Education. "Together, Vanderbilt and Trilogy Education are giving adult learners in Nashville, from all backgrounds, the opportunity to take advantage of the city's recent explosion in tech roles. At the same time, we're developing a new pipeline of job-ready tech talent to drive economic growth in the region."
Pairing Vanderbilt University's strengths with Trilogy Education's proven platform and market-driven curriculum offers students both the competence and confidence to succeed in the technology industry. The program covers the basics of coding, algorithms, and data structure, plus intensive training in JavaScript, Node.js, HTML, CSS, jQuery, Java and more. No previous training or experience is required, but applicants should have an understanding of coding basics.
"As technology transforms Nashville's economy, coding literacy has become increasingly critical for the local workforce. The Vanderbilt Coding Boot Camp leverages Trilogy's proven accelerated curriculum to teach the languages, technologies, and frameworks that are in highest demand for regional employers," said Doug Schmidt Associate Provost for Research Development and Technologies and Professor of Computer Science, Vanderbilt University.
In addition to classroom instruction, students will spend 20 hours a week on outside projects, homework, and experiential learning activities designed to build the soft skills critical to today's workplace. They'll also build a professional project portfolio to showcase their abilities and hone their competitive edge in the employment market.
The boot camp includes a range of career-planning services, portfolio reviews, recruiting assistance and extensive staff support. Students will showcase their final projects at the city's first Project Demo Day in mid-2019, open to Nashville's business community.
Boot Camp students will gain skills to develop dynamic end-to-end web applications, as well as receive a Certificate in Full-Stack Web Development from Vanderbilt University.
Apply Now
To learn more about the Vanderbilt University Coding Boot Camp, visit bootcamps.vanderbilt.edu/. You can apply online or by calling (615) 200-1138.
Posted on Monday, September 24, 2018 in adult learners, coding, coding literacy, Doug Schmidt, skilled technology workers, Trilogy Education, Vanderbilt Coding Boot Camp,Alumni, Electrical Engineering and Computer Science, Home Features, Media, News, News Sidebar