Vanderbilt wins NASA rocketry championship for fifth time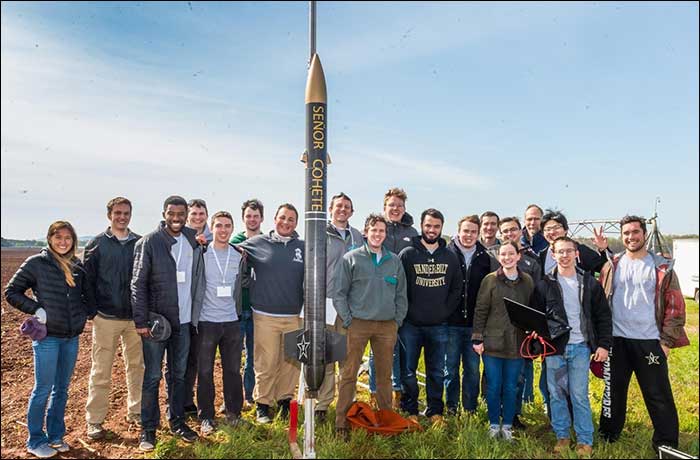 The Vanderbilt Student Launch team won the NASA University Student Launch Competition for an unprecedented fifth time—following up on their eighth Payload Design Award—the space agency announced today.
Vanderbilt returned to its winning ways after having placed second overall last year, following a string of four championships 2013-2016. University of North Carolina-Charlotte, University of Louisville, California State-Long Beach and Cornell University were the other top five teams this year.
Vanderbilt's top honors includes a check for $5,000 from NASA Marshall Space Flight Center industry partner Orbital ATK's Propulsion Systems Division of Promontory, Utah.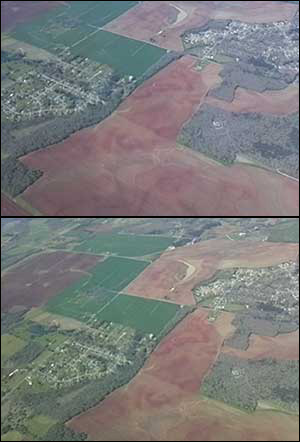 This year, the Vanderbilt team designed a two-part rocket with sectional roll control to keep the forward section from rotating, in order to image ground targets, through a sophisticated combination of hardware and software integrated instrument systems. During the NASA competition flight, rotational control was maintained with a positional accuracy of 2 degrees for ten seconds while the rocket was pulling away at speeds of 350 mph.
"The team really ramped it up in the last 12 weeks in the run up to the competition; they took a while to get started and when they did, there was no looking back," said William Emfinger, adjunct assistant professor of mechanical engineering and software integrated systems adviser to the team.
"This year's team made tremendous progress in building carbon-fiber rockets in-house, and they did a marvelous job in designing and fabricating the sectional roll control mechanism," added Ben Gasser, graduate student mentor to the team.
According to VADL Director and team adviser Professor A. V. Anilkumar, "NASA Student Launch is essentially a payload design challenge, requiring the use of modern engineering approaches and rocket flight as the test bed and this is where Vanderbilt has excelled through innovative flight experiments.
"This team delivered a perfect payload, perfect rocket, and perfect flight and deserved to win. The Vanderbilt Student Launch program is a home grown world-class program emphasizing immersion in aerospace engineering, an area where we do not have a formal degree program, and where everything gets done for less than $20,000 every year!" he said.
"It is amazing to see the progress that the students make in just a matter of eight months; the engineering they will pursue in their careers and the aerospace industry will be the ultimate beneficiary of this training," said Robin Midgett, mechanical engineering teaching lab assistant and rocketry adviser to the team.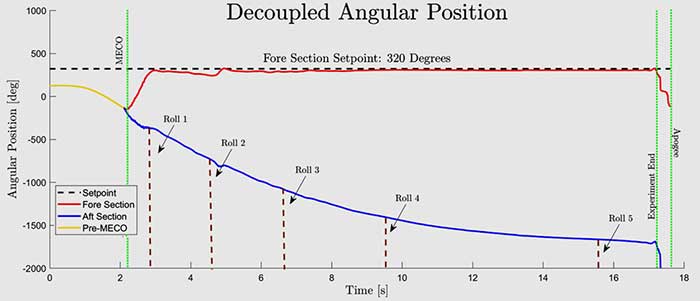 Contact: Brenda Ellis, 615 343-6314
Brenda.Ellis@Vanderbilt.edu
Posted on Friday, May 11, 2018 in 2018 NASA Student Launch, A.V. Anilkumar, Fifth championship, payload design award, Vanderbilt Aerospace Design Laboratory, Vanderbilt Student Launch team,Alumni, Home Features, Mechanical Engineering, Media, News, News Sidebar, Research