VISE hosts annual symposium Dec. 12 as new space opens for collaboration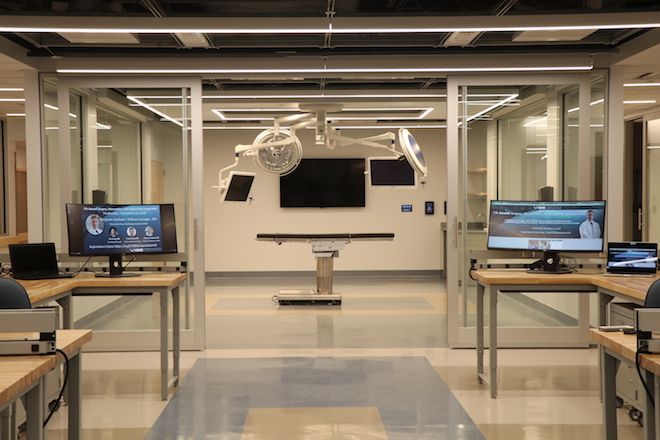 The Vanderbilt Institute for Surgery and Engineering hosts it 7th Annual Symposium Dec. 12 with invited speakers from Memorial Sloan Kettering Cancer Center, Worcester Polytechnic Institute, Johns Hopkins University and the Chinese Academy of Sciences.
The 2018 Surgery, Intervention, and Engineering Symposium opens with lunch and a poster session at noon in the Light Hall lobby. Invited lecturers and the keynote speaker follow in Light Hall, Room 202.
Earlier in the day, VISE will host a grand opening ceremony for its newly renovated, dedicated space in Medical Center North. The 7,000-square-foot home is a joint effort between the School of Engineering and Vanderbilt University Medical Center, with support from the Provost's Office
Affiliated clinicians and engineering faculty will maintain their existing offices but work together with post-doctoral students, graduate students and medical students in the new space to accelerate the translation of techniques and methods from the lab to patients.
Until now, VISE has been a "virtual institute" and the new space will accelerate progress, officials said.
"While the structure has helped establish new collaborations and facilitate the exchange of ideas, the lack of physical co-location prevented impromptu discussions, constant cross-pollination, and unscheduled meetings, which are vital for progress," said Benoit M. Dawant, Cornelius Vanderbilt Professor of Engineering and VISE Director.
VISE now will be adjacent to the Vanderbilt Institute for Imaging Sciences, which likewise draws an interdisciplinary group of experts from VUMC and the Engineering School as well as the College of Arts and Science.
Among other features of the new space will be a mock operating room, a large collaborative space, a small machine shop, a wet lab, development labs, a conference room and offices for staff and postdocs.
Wednesday's symposium is the institute's signature event and brings together surgeons, engineers, imaging experts and commercial partners from across the country. The poster session showcases dozens of projects and collaborations in the works, many of which are or soon headed into the technology transfer process.
Keynote speaker is Dr. William Jarnagin, chief of hepatopancreatobiliary service at Sloan Kettering and the Leslie H. Blumgart Chair in Surgery at Cornell University Weill College of Medicine. His talk, "Innovations in Surgical Data Science with Oncologic Application," begins at 1:55 p.m.
The other invited speakers and their topics:
Gregory S. Fischer, Director, Director, Worcester Polytechnic Institute and William Smith Dean's Professor, Mechanical Engineering & Robotics Engineering. He will discuss "Image-Guided Robotic Surgery: In-situ MRI Guidance for Enhancing Robot-Assisted Cancer."
Jin U. Kang, Johns Hopkins, Jacob Suter Jammer Professor, Department of Electrical and computer engineering. He will discuss "Image-Guided Advanced Surgical Systems and Techniques for Microsurgery."
S. Kevin Zhou, PhD, Chinese Academy of Sciences, Professor, Institute of Computing Technology. He will discuss "Machine learning + knowledge modeling: medical image recognition, segmentation and parsing."
Click here for additional details about the schedule. Registration is available here.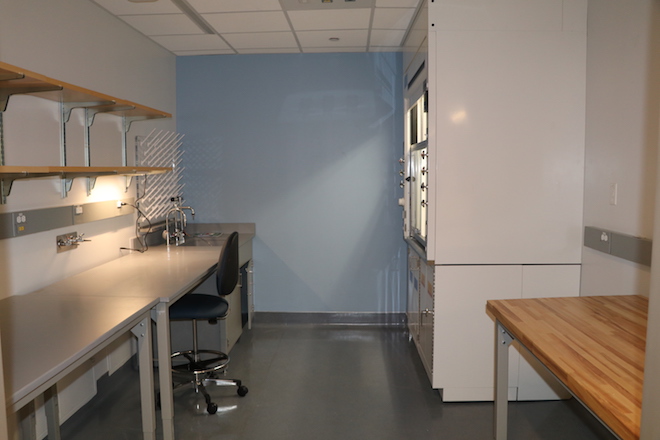 .
Posted on Tuesday, December 4, 2018 in Benoit Dawant, engineering and surgery, image-guided surgery, machine learning, medical robotics, ViSE,Biomedical Engineering, Chemical and Biomolecular Engineering, Electrical Engineering and Computer Science, Home Features, Mechanical Engineering, News, News Sidebar, Research