Wond'ry recognized as Outstanding Emerging Entrepreneurship Center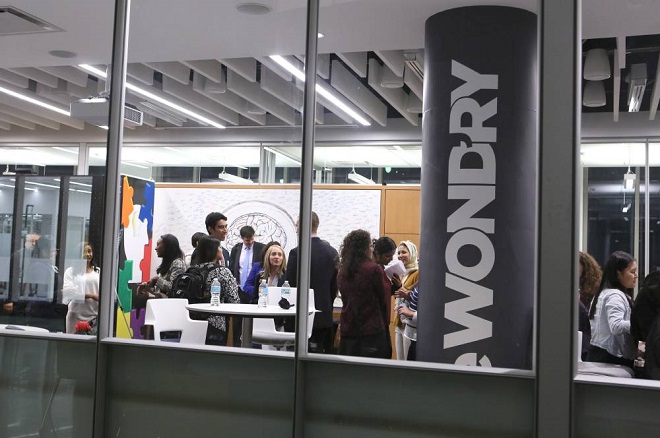 The Wond'ry was named an Outstanding Emerging Entrepreneurship Center at the annual Global Consortium of Entrepreneurship Centers conference, held last week in Chicago.
The Wond'ry opened in 2016 as Vanderbilt University's epicenter for innovation, creative collaboration and entrepreneurship.
"This award is truly an honor and a testament to the incredible amount of hard work and effort that our Wond'ry team has put into building such an amazing center with impactful programming," said Robert Grajewski, Evans Family Executive Director of the Wond'ry.
"It demonstrates the immeasurable amount of support we have received from across the Vanderbilt campus community and from the Nashville community. We love helping entrepreneurs and supporting all types of making, creating and inventing across all academic disciplines and topics," he said.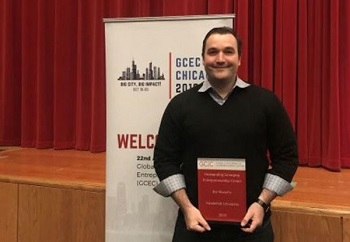 Grajewski said the Wond'ry has served more than 40,000 visitors and assisted with the launch of more than 150 companies since its opening.
Universities specializing in venture creation and specialty programs were among those recognized with awards at the GCEC conference after being selected through a rigorous nomination and evaluation process. More than 100 university programs were nominated this year from the 250 GCEC member schools.
The Sydney School of Entrepreneurship and the Apex Center for Entrepreneurs at Virginia Tech also won in the Outstanding Emerging Entrepreneurship Center category.
GCEC was established in 1997 as a conduit for university-based entrepreneurship centers across the United States to collaborate, communicate and advance excellence through their roles connecting the academic and business communities.
Posted on Thursday, October 25, 2018 in entrepreneur, entrepreneurship, Robert Grajewski, startups, Wond'ry,Biomedical Engineering, Chemical and Biomolecular Engineering, Civil and Environmental Engineering, Electrical Engineering and Computer Science, Engineering & Science Building, Home Features, Mechanical Engineering, News, News Sidebar