Alumna named CTO of the Year by Nashville Tech Council
The Nashville Technology Council named Michelle Miller, MS '03, 2019 CTO of the Year. Miller is a co-founder and Chief Technology Officer of Centauri Health Solutions, a health care technology analytics and services company. Nashville serves as the primary data center for all Centauri lines of business and the product development hub for all its technology products. The company, based in Scottsdale, Arizona, has about 100 technology associates, with just under half located in Nashville and surrounding areas. Centauri has a second technology hub in Cleveland, Ohio – and more than 1,100 associates nationwide.
Miller received her Vanderbilt master's degree in biomedical engineering and a bachelor's degree in electrical and computer engineering from New Mexico State University. We asked Miller about her work and her time at the School of Engineering.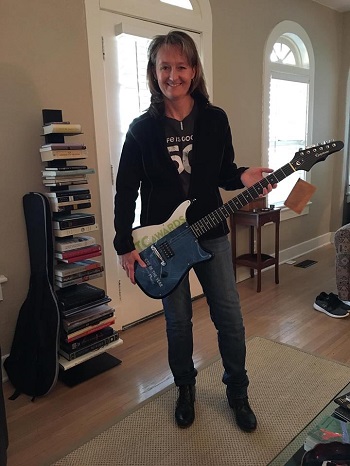 How would you describe your workplace culture?
I would describe it as work hard and play hard. We have an extremely strong execution mindset, and are very focused on delivering solutions rapidly in a volatile market. That makes for a lot of change and some stressful seasons. AND we try to have a lot of fun as we do it. We have the requisite ping pong table, throwback video arcade game and some pretty epic nerf wars. Since Nashville is a very competitive market for technology talent, we recognize that we need to distinguish ourselves to team members coming to work here.
What do you like about your work?
What I have always liked about my career is the confluence of healthcare and technology. Those two industries are independently very volatile, so bringing them together presents an even greater challenge, which is motivating to me. Our sector of technology is primarily around helping government sponsored programs like Medicare Advantage, Medicaid, and Management Medicaid "work better." At a very high level, we support insurance companies and regulatory organizations in reaching their targeted members and patients and helping those members receive the benefits designed for them. There are challenges of regulatory complexity, privacy, and underlying health challenges of different market segments to address, and technology has a role to play in simplifying and improving all of those areas. It is an extremely exciting space.
What drew you to engineering?
I've been a math nerd and a puzzle solver since the age of five. I pursued math all through high school but then in college switched to a business track. I found myself taking math classes as electives, and a good friend said "Michelle, if you're going to do this to yourself anyway, you should really look at engineering." When I discovered that all engineering classes were at some level applied math classes, I was hooked.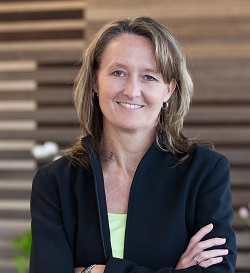 What has been your biggest engineering challenge and how did you resolve it?
We deal with software engineering challenges daily here at Centauri, so it's difficult to call a specific one out and it's also impossible to claim individual credit for the more interesting solutions. Answering as "we," I would highlight the progress we've made in our distributed systems approach to running clinical care gaps. Our engineering team has developed a proprietary method for isolating and de-identifying data packets and running custom calculations on those packets in a multi-threaded way. This has dramatically improved our scalability and we are extremely excited about the potential of applying this method to other areas of our business.
What role has the MS in biomedical engineering from Vanderbilt played in your career development and professional interests?
The MS in Biomedical Engineering from Vanderbilt has been instrumental in my career development for a multitude of reasons. First, the program was extremely intellectually rigorous and required me to develop an entirely new set of research and project management techniques, which I've used professionally ever since. It was absolutely amazing, also, to be able to share space, take courses and learn from the professionals at the Medical School. I see access to the medical school as a tremendous benefit of the program. Finally, of course, Vanderbilt's reputation as an academic institution has absolutely opened doors that may have otherwise remained closed for me.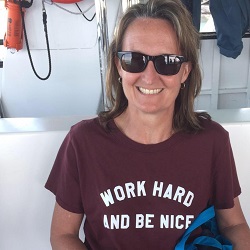 We've been told that you often walk the Vanderbilt campus. What are some of your favorite spots?
I really do love the entire campus and I feel so fortunate to live only a block and half away. Some favorites are around Rand Hall (of course), Alumni Lawn, and the multiple walkways around Garland. Divinity, of course, is beautiful. While it's a bit under construction right now, the Peabody Esplanade is also just gorgeous.
What would you tell your 21-year-old self that you wish you'd been told?
RELAX. The things that you are focused on right now (at 21) are good, important things to be focused on, but probably not as life-altering as they seem. Take some time to enjoy where you are right now, in this moment. Happiness is not "out there" after the degree is done, after the first real job, etc. The books are all really right on this – happiness is on the inside, and it's a choice. So get on about being happy and have some fun.
Posted on Wednesday, March 27, 2019 in alumni, alumni profile, analytics, biomedical engineering, health care,Alumni, Biomedical Engineering, Electrical Engineering and Computer Science, Home Features, News, News Sidebar