Alumnus Corey Thomas and Senior Somto Dimobi elected to Board of Trust
The Vanderbilt Board of Trust has elected two members who are alumni, or soon will be, of the School of Engineering.
Senior Somto C. Dimobi was elected as a Young Alumni Leader for a two-year term to begin July 1, 2022, following her three-year term on the board of the Vanderbilt Alumni Association.
Also, Corey E. Thomas, BE '98, a cybersecurity expert, was one of three new members elected to five-year terms that begin July 1, 2019.
Dimobi, from Lagos, Nigeria, will graduate in May with a major in chemical engineering and a minor in engineering management. She has been named consistently to the Dean's List. Since 2016, Dimobi has worked at the Searle Systems Biology and Bioengineering Undergraduate Research Experience (SyBURRE), and received the "Ultimate Crusher" award as its most productive summer research student in 2016.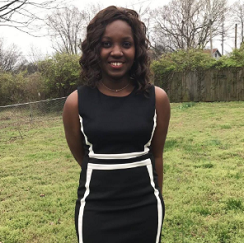 She has served as the regional international chairperson for the National Society of Black Engineers and is the recipient of numerous honors, including the 2018 Thomas M. Weser Award, part of the Vanderbilt Awards for Leadership Excellence. Dimobi also has earned her Federal Emergency Management Agency certification in emergency planning.
Following graduation Dimobi will begin work with Bain & Company in Houston, Texas.
"I am excited and honored to serve the University and its people for the next five years, and can't wait for the self-development that is sure to come with it," she said.
Thomas, of Boston, serves as president, chief executive officer and director of Rapid7, a cybersecurity company that he took public in 2012. He has extensive experience leading technology companies to the next stage of growth and innovation.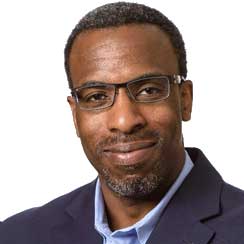 His previous positions include vice president of marketing at Parallels Inc., a virtualization technology company; group project manager of the Microsoft Server and Tools division; and a consultant at Deloitte Consulting. He is a co-founder of Pillar, a venture capital firm that invests in and supports entrepreneurs. In 2018, he was elected to the Cyber Threat Alliance Board of Directors and the Massachusetts Cybersecurity Strategy Council.  He also serves on the Blue Cross Blue Shield of Massachusetts Board of Directors.
Thomas earned his bachelor's degree in electrical engineering and computer science from Vanderbilt and an MBA from Harvard Business School. As an alumnus, he has been engaged in efforts to help improve the success of all students, particularly underrepresented minority students. He provides support to the Engineering Dean's Discretionary Fund and the Bishop Joseph Johnson Black Cultural Center.
Posted on Monday, April 22, 2019 in alumni, NSBE, SyBURRE, Vanderbilt Board of Trust, Young Alumni Leader,Alumni, Chemical and Biomolecular Engineering, Electrical Engineering and Computer Science, Home Features, News, News Sidebar