Engineering school announces 2019 alumni honorees, distinguished friend
Vanderbilt engineering alumni Joseph Flowers, Sally Hopkins, Richard Schroeder and Cynthia Warner will be inducted into the School of Engineering Academy of Distinguished Alumni at a special event in March. Jaret Riddick will be inducted as a member of the school's Circle of Distinguished Friends.
"The newest members of the Academy of Distinguished Alumni and the member of our Circle of Distinguished Friends are 'influencers' with tremendous insight and impact," said Dean Philippe Fauchet. "They have broken barriers, lead and built outstanding careers, and guided and advanced young engineers while enriching the lives of those in their communities and beyond with generous philanthropy."
The Distinguished Alumnus Award recognizes notable achievement, significant service and excellent character. The Distinguished Friends Award recognizes non-alumni whose professional, civic and philanthropic pursuits reflect the high standards and values associated with the school. Honorees are chosen by an awards committee that comprises the dean, faculty members and alumni representatives.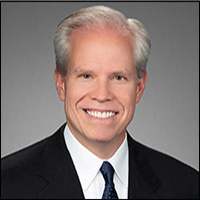 Joseph K. Flowers, BE'88, earned a bachelor's degree in mechanical engineering at Vanderbilt and a master's degree in mechanical engineering from M.I.T. He spent six years at Ford Motor Company in Dearborn, Michigan, in various areas of car product development, most notably in suspension and brake design and aerodynamics.
In 1996, joined Schlumberger, the world's largest oilfield services company. During his 20-year career there, he led the development of tubing deployment systems for both trucks and offshore skid units as well as the first commercial electronic downhole coiled tubing tool for Schlumberger. He commercialized the first line of swellable packers developed in-house and managed teams of engineers sustaining worldwide equipment in pressure pumping systems and developing new sand control equipment solutions.
Flowers was awarded 10 patents during his Schlumberger career. In 2016, he retired from Schlumberger and now works in consulting and project management for Applied Automation and Controls, a supplier to the oil and gas industry.
Flowers has served on various advisory committees at the Vanderbilt School of Engineering and currently serves on the school's Board of Visitors.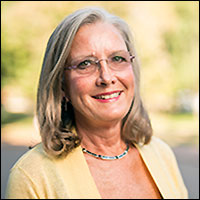 SaraAnne (Sally) Baker Hopkins, BE'78, earned a bachelor's degree in chemical engineering from Vanderbilt University and an MBA from Tulane University.  She joined Shell in August 1978, and after a 34-year career she retired in 2012 as a general manager in global manufacturing.
At Shell, Hopkins quickly became a pioneer for women, working to create an inclusive environment for colleagues and those who followed after her. She was the first female engineer hired at a petrochemical manufacturing site in southern Louisiana and the first female operations manager at the same complex.
Hopkins had a diverse career at Shell. In 1998, she was appointed vice president, Shell Services International—Global Chemical Accounts. In 2001, she became vice president U.S. Corporate Affairs with responsibilities for health, safety, environmental, sustainable development and external affairs. She also was the vice president of the Shell Oil Foundation and chaired the Shell Oil United Way campaign in 2004.
Hopkins serves as a community volunteer and board member of multiple service organizations. She is an active Rotarian and serves on the advisory board for the Tulane Energy Institute at the AB Freeman School of Business, and the Board of Visitors for the Vanderbilt University School of Engineering.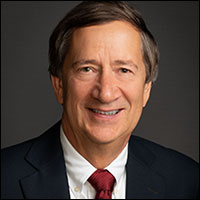 Richard A. Schroeder, BE'74, is president and CEO of Cresline Plastic Pipe Co., Inc. Cresline is the oldest plastic pipe company in the United States and is recognized as a pioneer in its industry. During his tenure as president, the enterprise has grown to operate six production plants and market products throughout the U.S., Canada and Mexico.
After earning a bachelor's degree in mechanical engineering, Schroeder attended the Graduate School of Business at Indiana University where he received an MBA in finance and marketing. He began his career at Exxon Corp in Houston where he held positions of increasing responsibility in corporate planning and field operations. He left Exxon in 1982 to return to Cresline, the family business, and subsequently was named president and CEO.
Schroeder has served on Vanderbilt School of Engineering boards since 2001.
Schroeder is involved in his industry through service and past presidencies of numerous industry organizations. He serves on the boards of local industrial development groups and at the University of Evansville's Schroeder School of Business where he also holds an honorary degree.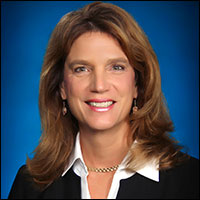 Cynthia Julien (CJ) Warner, BE'80, is the president and CEO of Renewable Energy Group Inc., a leading provider of cleaner, lower carbon intensity products and services. Operating internationally, REG is North America's largest producer of advanced biofuels.
She joined the company in 2019, bringing nearly 40 years of experience in energy, oil refining and marketing, renewable fuels commercialization and related technology development.
Prior to REG, Warner served as executive vice president, operations for Andeavor (formerly Tesoro) where she oversaw Andeavor's production system; extensive logistics system; and environment, health, safety and security groups.
Warner has held executive leadership roles at several global energy companies including Sapphire Energy, British Petroleum, UOP and Amoco. She is a featured leader in the 2008 book Becoming a Resonant Leader: Develop Your Emotional Intelligence (Harvard Business Press) and was named one of Fast Company's 100 most creative people in business in 2010.
In addition to REG, Warner serves as a member of the Board of Directors for IDEX Corporation. She is also a member of the National Petroleum Council and the Board of Visitors of the Vanderbilt University School of Engineering.
Warner earned a bachelor's degree in chemical engineering from Vanderbilt University and an MBA from Illinois Institute of Technology.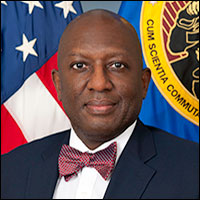 Jaret C. Riddick, Ph.D., is the director of the Vehicle Technology Directorate of the U.S. Army Research Laboratory at Aberdeen Proving Ground in Maryland. As director, he leads the establishment of the strategic vision for new science to enable future Army manned and unmanned, ground and air platforms. He manages and directs organizational efforts focused on fundamental and early applied research associated with autonomy, robotics, mobility, propulsion, aeromechanics and reliability.
Prior to becoming VTD director, he served as acting chief of the VTD Mechanics Division, where he supervised research efforts to reduce the logistics burdens. Before that, he was division chief and performed a detail assignment as staff specialist in the Office of the Undersecretary of Defense for Acquisition, Technology, and Logistics (OUSD). Prior to joining OUSD, Riddick was detailed to the Office of the Deputy Assistant Secretary of the Army for Research and Technology.
Riddick joined the ARL Mechanics Division of VTD in 2002. In 2012, he was promoted to lead of the Structural Integrity and Durability Team at APG, where he directed PhD-level researchers in establishing and maturing concepts for reliable, lightweight, adaptive vehicle platform technologies. His recent research focuses on additive manufacturing of multifunctional components to enable maintenance-free move and maneuver in support of the new Army Operating Concept for multi-domain battle.
Riddick holds a bachelor of science in mechanical engineering from Howard University; a master of science in mechanical engineering from North Carolina A&T State University; and a Ph.D. in engineering mechanics from Virginia Tech. In 2017, he was awarded the Office of Secretary of Defense Award of Excellence. He has served as a member of the Vanderbilt University School of Engineering Board of Visitors since 2014.
Contact:
Brenda Ellis, (615) 343-6314
brenda.ellis@vanderbilt.edu