Engineering school announces faculty appointments
The Vanderbilt University School of Engineering announces the appointment of three tenure-track junior faculty members representing the biomedical, mechanical, and electrical engineering and computer science departments, and three non-tenure appointments.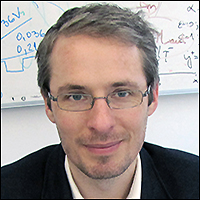 David Braun is an assistant professor of mechanical engineering. Prior to joining the engineering faculty, he was assistant professor at Singapore University of Technology and Design.
His research is focused on robotics. He uses techniques from the fields of optimal control, nonlinear dynamics and computational design to develop robots that can augment human physical ability and parallel human decision-making capability.
Braun's prior research on optimal control of compliant robots was acknowledged with the 2014 IEEE Transactions on Robotics King-Sun Fu Award as the best paper annually published in one of the most prestigious journals in robotics.
He has served as the scientific program co-chair for the 2015 IEEE International Conference for Rehabilitation Robotics in Singapore, and as the area chair for the 2018 Robotics Science and Systems Conference at Carnegie Mellon University. He is the associate editor for the 2020 IEEE International Conference on Robotics and Automation that will be held in Paris.
Braun has been a postdoctoral research fellow in the School of Informatics at the University of Edinburgh and a visiting researcher at the Institute for Robotics and Mechatronics at the German Aerospace Center.
He earned a bachelor and master's degrees from the University of Novi Sad, Serbia, and a doctorate in mechanical engineering from Vanderbilt.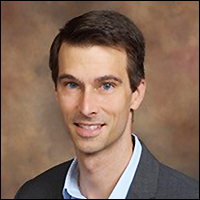 Jonathan Brunger is an assistant professor of biomedical engineering. Prior to joining the faculty, he was a postdoctoral fellow at the University of California at San Francisco, where he developed synthetic biology approaches to controlling stem cells to mimic development and promote tissue regeneration.
Brunger's research focuses on musculoskeletal and autoimmune diseases for regenerative medicine applications. He integrates engineering and biology to investigate the complex dynamics of cell behaviors and to assemble new biological systems with controllable properties, such as modulating the regenerative behaviors of transplanted cells.
He has received an NIH Ruth L. Kirschstein National Research Service Award in 2017 and a 2016 New Investigator Research Award from the Orthopaedic Research Society.
Brunger earned a B.S. in engineering at Stanford University and master's and Ph.D. degrees in biomedical engineering at Duke University. Prior to entering graduate school, Brunger was a biologics research and development engineer at Medtronic Spinal and Biologics.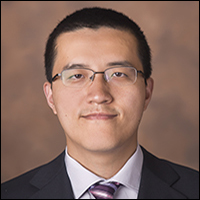 Yuankai Huo is an assistant professor of computer science. Previously, he was a research assistant professor in the Department of Electrical Engineering and Computer Science. His research focus is medical image processing, machine learning, and large-scale medical image analysis.
Huo earned a bachelor degree in telecommunication engineering at Nanjing University in China, a master's degree in telecommunication engineering at Southeast University, and a doctorate in electrical engineering from Vanderbilt.
In computer science, Clark Turner has been appointed professor of the practice.
In general engineering, Lori Ferranti is an associate professor of the practice; Julie Birdsong has been appointed lecturer.
Contact: Brenda Ellis, (615) 343-6314
brenda.ellis@Vanderbilt.edu
Posted on Friday, September 20, 2019 in 2019 new faculty, Clark Turner, David Braun, Jonathan Brunger, Julie Birdsong, Lori Ferranti, Yuankai Huo,Alumni, Biomedical Engineering, Electrical Engineering and Computer Science, Home Features, Mechanical Engineering, Media, News, News Sidebar