Engineering senior ropes crown in Missouri rodeo contest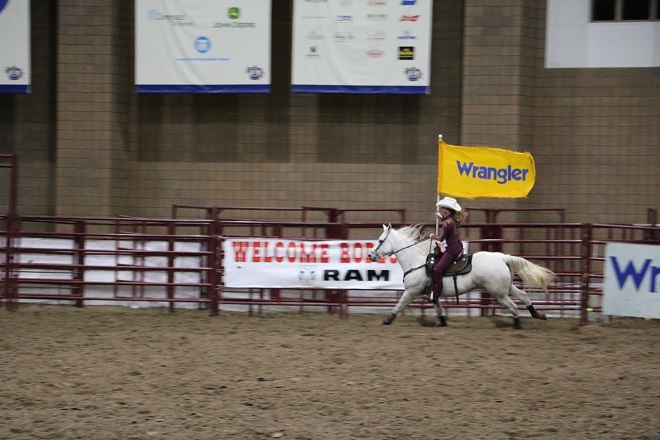 Kaitlyn Ayers is likely the only Vanderbilt engineering student whose gap year will include a tiara, a horse and pole bending.
Ayers, a senior in biomedical engineering, is 2019 Miss Rodeo Missouri. She won the title in September and the crown was passed to her at a coronation ceremony and fundraiser Saturday in Sikeston, Mo.
Her final semester at Vanderbilt will include travel to Professional Rodeo Cowboys Association events, where she'll represent Missouri and assist wherever the rodeo company needs her. In her home state, Ayers' duties will range from presenting the American flag before the rodeo, running sponsor flags, pushing cattle from the arena to their holding pens, promoting the event, and answering questions about the sport. Outside Missouri, she'll likely be more involved with event promotion and interacting with audience members.
She's arranged her spring semester with Tuesday-Thursday classes.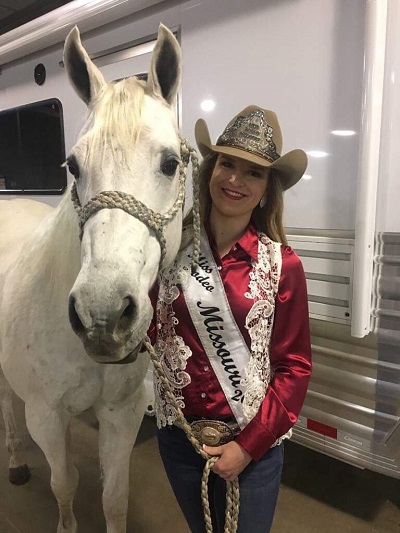 "I will really have to manage my time," said Ayers, who also is on a senior engineering design project and is a double major in chemical and biomolecular engineering. She plans to apply for medical school and possibly pursue orthopedics as a specialty.
She'll have a busy 2019.  Ayers will represent Missouri in Florida at the RAM National Circuit Finals in March, in Wyoming at Cheyenne Frontier Days in July, at 8 PRCA rodeos throughout the state of Missouri, and in Las Vegas in December during the Wrangler National Finals Rodeo while competing for the title of Miss Rodeo America 2020. And that's not a full event list.
Ayers, who is from Sikeston, began competing through 4H. She didn't plan to continue rodeo events while studying at Vanderbilt but decided during her junior year to enter two local series held at the Rusty Spur Arena in Bertrand, a short 15 mile drive from her home town. Ayers and Cocoa, her 26-year-old gray mare, kept winning events.
The Miss Rodeo Missouri Pageant consisted of a personal interview, impromptu speech, media interview, horsemanship events, modeling and impromptu questions.
Cocoa competed in the pattern sections and nailed them, but then she faded and didn't feel well. Ayers borrowed another rider's horse to finish the horsemanship contest. Cocoa, who lives to compete, is very, very picky about her water. She likes the water from home, which to a horse's finely tuned senses, tastes and smells differently than the water across town, let alone in Kansas City, where the Miss Rodeo Missouri Pageant took place.
"She's not used to traveling a lot," Ayers said. "She hadn't drank as much as she needed to."
A little re-hydration and Cocoa was herself again. Ayers plans to retire her partner from barrel racing this year but run her in pole bending events. Cocoa loves them.