Vanderbilt engineers lead $1 million NSF pilot to develop tech for workforce inclusion of people with autism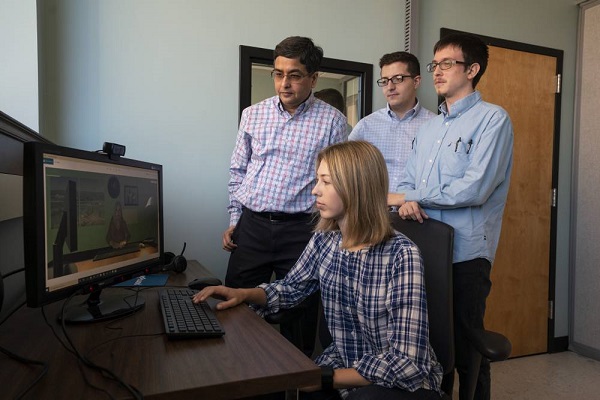 A Vanderbilt mechanical engineering professor is leading an ambitious pilot project that will develop prototypes of new, AI-based technology and tools to train, connect and support people with autism spectrum disorders in finding jobs and succeeding in the workforce.
The multi-university, multi-disciplinary team is at the forefront of a new NSF program that aims to forge public-private partnerships with Fortune 500 companies and enhance the lives of U.S. workers.
The project recently received a $1 million Convergence Accelerator Pilot grant, which could lead to significant additional NSF investment. It was among 43 new awards totaling $39 million in NSF's first round of funding. All the projects involve applying Big Data to science and engineering and creating workforce enhancement technologies.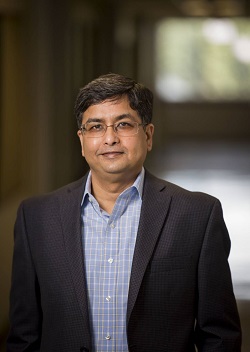 "There are currently 2.5 million adults with autism spectrum disorders in the US and another half a million will become age-eligible for work in the coming decade. More than two-thirds of them have cognitive ability to work and many of them have special talents," said Professor of Mechanical Engineering Nilanjan Sarkar, who also chairs the department.
"Yet more than 80 percent of them are either unemployed or under-employed. Any solution that will empower them to get jobs will tremendously help with boosting economy and reducing cost of care, which is estimated to be $200 billion annually," he said.
The project scope and nine-month timetable are aggressive and include multiple technical components. The Frist Center for Autism and Innovation, where Sarkar serves as the Deputy Director for Technology, is the hub for this project. Frist Center Director Keivan Stassun is among multiple other Vanderbilt experts involved and will be pivotal in coordinating with industry and advocacy stakeholders.
Ongoing employer and autism advocacy organization feedback is a big part of the effort.
For many people with Autism Spectrum Disorders the face-to-face interview is the big hurdle to meaningful employment. If hired, they typically face a "support cliff" because companies have no systems in place to help them in ways specific to their needs in job settings. Day-to-day spontaneous social interactions with other employees and typical workplace interruptions can be quite challenging, for example. In modern workplaces, individuals with ASD face adjustments with working as part of a team, evolving demands of jobs that are not routines, and asking for help when needed.
That makes rapid recent developments in AI well-suited to help close these gaps.
Rapid advancement in AI
Sarkar and his colleagues already have created, with support from Microsoft, an interactive prototype to prepare applicants with ASD for job interviews. The AI-based interactive interview system measures a user's anxiety level from physiological responses and engagement from eye contact with a virtual interviewer. It also adapts to the user and can adjust the difficulty of questions based on anxiety and engagement levels to improve interview skills and make users feel comfortable.
In the process, the system collects important quantitative data that will help employers develop interview protocols to get the best out of these candidates. That platform will be developed further and refined in ways that capture data to better tailor the interview experience for both parties.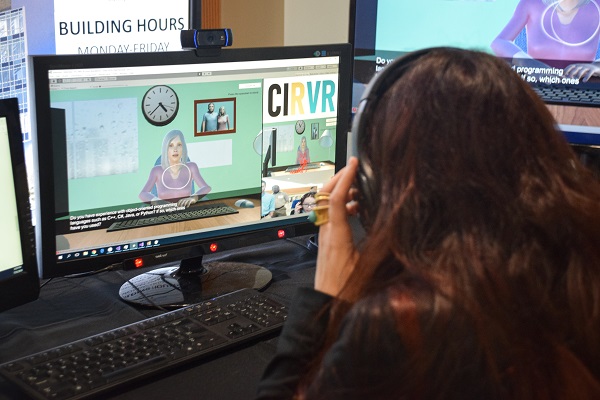 Other components include creating customizable assessment tools using data-driven visual AI to identify strengths, talents and job-relevant skills; building collaborative virtual environments where the user works with an AI colleague or real-life peers to complete a specific task; and providing at-home social robotics for practice and to mimic more casual workplace interactions and disruptions.
Additionally new tools will be developed to measure on-job performance to supply feedback to the training systems and improve effectiveness. An important feature of this research is that all technological development will be infused with stakeholders' input at every step. At Vanderbilt Sarkar and Stassun will be joined Maithilee Kunda, assistant professor of computer science; Tim Vogus, professor of management at the Owen School; and Joshua Wade, a staff researcher in mechanical engineering.
Academic partners include the leaders of the Vanderbilt Kennedy Center (VKC/TRIAD) Treatment and Research Institute for Autism Spectrum Disorders (Executive Director Zachary Warren and Associate Director of Research Amy Weitlauf), Yale University (Professor Brian Scassellati), Georgia Institute of Technology (Professor James Rehg), and Cornell University (Professor Susanne Bruyere) and Vanderbilt University Medical Center.
Major industry partners
Private sector employer partners include Microsoft; SAP; Ernst & Young, which is opening an Innovation Center in Nashville; auticon, an IT consulting business and social enterprise that exclusively employs adults on the autism spectrum in permanent roles as IT consultants; and The Precisionists, Inc., a company that advises employers on the benefits and best practices in hiring people with disabilities and has committed to hiring employees with ASD. Also, The Precisionists recently expanded operations and opened an Innovation Center in Nashville.
Vanderbilt and VUMC, together the largest employer in Middle Tennessee, also are partners in creating a model employment pipeline.
Involvement of ASD-focused advocacy and engagement organizations is another key component. Like the employer partners, these stakeholders will provide feedback on the technology as it is developed. They also will help the research team identify people with ASD to use and test the AI-based tools so the technology can be adjusted and refined to meet user and employer needs.
"The Convergence Accelerator is a unique new experiment for NSF," said Douglas Maughan, NSF's Convergence Accelerator office head, in announcing the awards last month. "For decades, traditionally the private sector has not been able to justify investment in basic research due to a lack of obvious commercial applications. With the Convergence Accelerator, we're challenging that notion, engaging with partners who can use their experience to help us support research that can change and enhance American society."
The grant proposal was supported by the Leveraged Proposal Organization and Development (L-POD) program, which offers proposal development assistance for strategic, federally funded opportunities. L-POD is a part of Research Development and Support in the Office of the Vice Provost for Research.
Contact:
Pamela Coyle (615) 343-5495
Pam.Coyle@Vanderbilt.edu
Twitter @VUEngineering
Posted on Friday, October 11, 2019 in Frist Center for Autism and Innovation, Microsoft, neurodiversity, Nilanjan Sarkar, NSF,Electrical Engineering and Computer Science, Mechanical Engineering, Media, News, News Sidebar, Research