Senior creates app for orangutans with guidance from CS professor
Ben Scheer jumps imagination-first into big projects, and he's not afraid of a lot of trial and error. The Vanderbilt human and organizational development and economics double major has worked on dozens of entrepreneurial endeavors ranging from coding to music to virtual reality to photography, with his biggest focus being on connecting with people and solving problems.
"It's really fun to explore all the opportunities that are out there to build and create solutions for people," said Scheer, a Curb Scholar at Vanderbilt.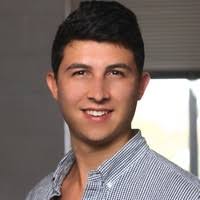 Over the Maryland native's four years at the university, he's helped lead the Vanderbilt Innovation Entrepreneurship Society, Vanderbilt Ventures and the new Vanderbilt Entrepreneurial Network, among others, earning him the 2018 Vanderbilt Student Changemaker Award.
The link between most of Scheer's projects is the opportunity to master some form of technology.
"It was when I started at Vanderbilt that I realized you could really help people through technology, and if you want to make a worldwide impact from your dorm room, it could be through an app," he said.
Freshman year Scheer taught himself how to code and created an app called "Spark Your Idea" that was accepted into Apple's App Store. He soon added a computer science minor through the Vanderbilt School of Engineering and now has several apps available in the store.
Coding for orangutans

His most successful app to date wasn't designed for humans, but for orangutans. Assistant Professor of Computer Science and Computer Engineering Maithilee Kunda connected Scheer with a project at the Atlanta Zoo to build an app to entertain and educate the apes.
"One of our main goals was building an app that was interesting and stimulating enough for orangutans to want to use without receiving food rewards," Kunda noted.
"I love animals, so I had to say yes to this opportunity," Scheer said. The challenge was creating an app that the orangutans would enjoy using.
Scheer took a leadership role on the project, recruiting a student from MIT to work on the app and collaborating closely with zookeepers to study the extensive technological constraints that must be tackled.
Kunda said it was Scheer's ability to bridge between technology and personal connections that had the biggest impact.
Courtesy: Zoo Atlanta
"He knew enough about the technology to work with his team and move that part forward, but he also has this great connection with the zookeepers— really deeply talking to them about how the orangutans think," she said. "He even read a bunch of research papers on orangutan cognition to make a successful product."
Virtual reality

Scheer's latest projects have taken him into the virtual reality realm, working with Nashville musicians to create VR experiences that complement their music.
"Virtual reality is fascinating," he said. "It's a great opportunity to learn through doing and learn about different technologies firsthand."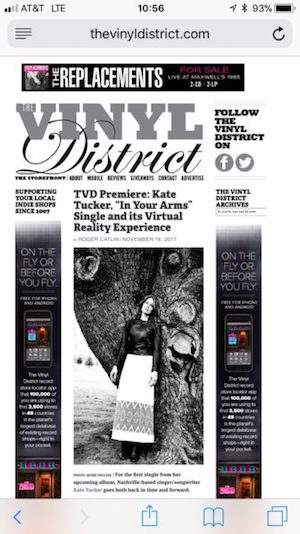 Scheer built a virtual reality experience for several musicians, including Nashville artist Kate Tucker. He's worked as a research assistant in Kunda's Artificial Intelligence and Visual Analog Systems lab since April 2016.
He'll be able to take his interests in technology and people and combine them in unique ways following graduation as a business technology analyst. The HOD major has been the perfect launching point for all his various interests, Scheer said.
"When I came to Vanderbilt, I was interested in solving problems and interested in business. Since then I've topped it with economics and with computer science, and found a whole new light in what I'm interested in," he said. "I never foresaw that I'd be a software engineer at any point, but it really works in a very cool, natural way."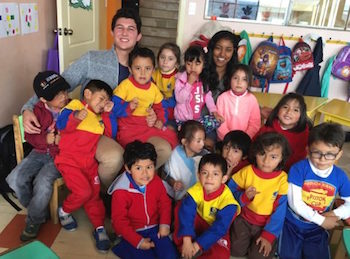 by Amy Wolf
Posted on Sunday, February 24, 2019 in artificial intelligence, curb center, Maithilee Kunda, virtual reality,Electrical Engineering and Computer Science, Home Features, Media, News, News Sidebar, Research